From an episode of The International Pop Underground∙Presented by Anthony Carew
Interview
International Pop Underground: Snail Mail's 2nd LP Digs Into Difficult Truths
The album bio for Valentine, the second LP for Snail Mail, discloses that the artist, 22-year-old American songwriter Lindsey Jordan, spent 45 days in a 'recovery facility in Arizona'; quite the revelation given the wholesome public perception of Jordan as indie-pop prodigy that arose when she released her debut album, Lush, at 18.
It's in the album bio, but it's also in the songs, whose lyrics detail chasing highs and hitting lows. Single Ben Franklin has a specific reference to rehab, in so many words; which is part of why Jordan felt okay with making public the personal.
"Even when I was writing that song, I was like 'don't do it, don't do it...'" Jordan laughs. Eventually she settled on leaving the line —"Post-rehab, I've been feeling so small"— because the record was a pursuit of truth, filled with uncomfortable honesty.
"The subject matter is intense," Jordan says, in conversation with Anthony Carew on The International Pop Underground, where she talks about struggles, songwriting, and the making of Valentine.
"There's a ton of moments where I'm low in so many different ways," she offers, of the record. "Coming out of rehab, I had such renewed understanding of what I was doing and why I was doing it. And it was so refreshing to work on music again, and focus on writing, and to work with the mental state that I'd just worked so hard to get myself into. There's a helplessness in singing about low lows, but that's sort of what I wanted to capture, because that's exactly where I was at."
Feature image: Tina Tyrell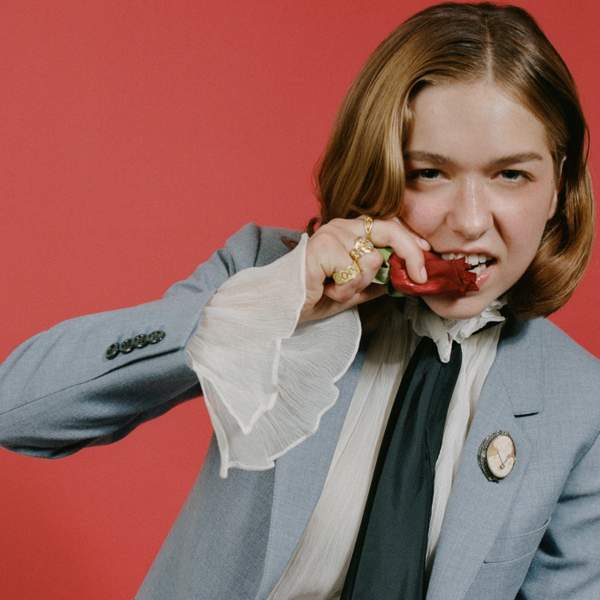 Listen to International Pop Underground: Snail Mail's 2nd LP Digs Into Difficult Truths
18:55∙27 October 2021
∙