From an episode of The International Pop Underground∙Presented by Anthony Carew
Interview
International Pop Underground: Slovenia's Širom Author Avant-Garde Epics with Folk Instruments
In the lead up to the release of their fourth LP, The Liquified Throne of Simplicity, Slovenian outfit Širom played a host of underground, off-the-grid shows in rural settings: in forests, stables, barns, people's homes.
This matches the press photos for the album, in which the trio —Iztok Koren, Ana Kravanja and Samo Kutin— are set against forests, rivers, and caves.
Both suggest the natural elements of their music, which employs a host of acoustic instruments (guembri, daf, viola, banjo, balafon, hurdy gurdy) in exploratory, experimental fashion.
"We don't see us as a folk band, we don't play folk music," says Koren. "For sure it can sound like folk music [though], so we have this term 'imaginary folk'. Okay, it's folk, but it's from a parallel universe."
The trio were born with the initial idea of playing drone music. "No written, no melodies, only this really meditative wall of sound," Koren recounts, "but only with acoustic instruments."
Across four albums (including 2017's I Can Be A Clay Snapper and 2019's A Universe That Roasts Blossoms For A Horse), Širom have grown far beyond that, finding a meditative, trance-like, sometimes even psychedelic sound across long, shape-shifting songs.
In a wide-ranging conversation with Anthony Carew on The International Pop Underground, Koren talks about Širom's history and sound, their fanciful song titles, his proximity to the war in Ukraine, and his childhood in rural Beltinci, which included a time in which he didn't listen to music at all.
"I felt some kind of shame listening to music," Koren admits. "I think because my parents see music as having a different function. They see music as something that helps you remember childhood, when they were young, when they got married, when they fell in love. Not to listen because of the music, but to remember."
Feature image: Uroš Abram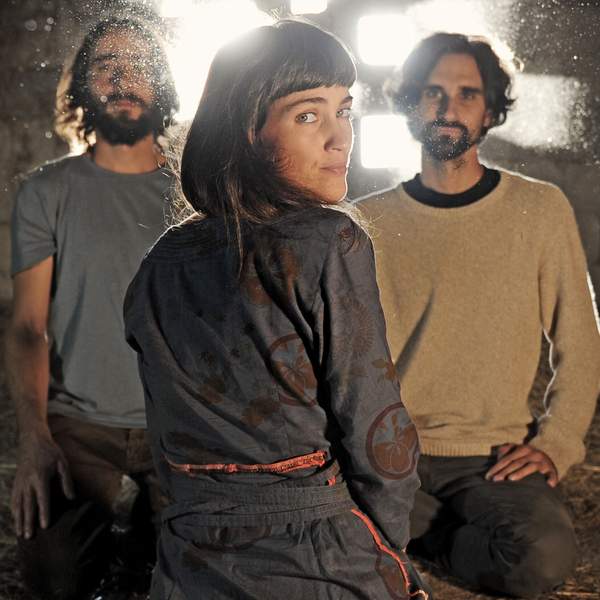 Listen to International Pop Underground: Slovenia's Širom Author Avant-Garde Epics with Folk Instruments
25:17∙6 April 2022
∙