From an episode of The International Pop Underground∙Presented by Anthony Carew
Interview
International Pop Underground: Slayyyter's Hyperpop Renders Her Life As Fairytale
"I wanted to create a sensationalised fairytale version of [my life]," says Slayyyter, of her new LP, Troubled Paradise.
"It's a little more personal than my music in the past, which has been Y2K-influenced celebrity pop-culture fantasy, and now I feel like this album is a little more inspired by actual events in my life. The storyline of the project is basically just, from start to finish, my woes and celebrations over the past two years."
With her 2019 self-titled 'mixtape', Slayyyter married a hyper-sexualised "bimbo blonde" image to music that put turn-of-the-century Britney-core into an over-saturated, mastered-hot contemporary context. The project of 24-year-old American Catherine Garner, Slayyyter was initially minted as something akin to "performance art", a human embodiment of meme culture and Total Request Live nostalgia.
In conversation with Anthony Carew on The International Pop Underground, Garner talks about being a child of the internet, a student of pop-music, and a divisive musical figure.
"I always have enjoyed being a little bit more polarising than some other artists that are in the same realm as me," Slayyyter says. "It makes me feel like you're doing something right if people either really love it or they really hate it. People perceive me either to be really good at what I do, or to absolutely be the worst."
Feature image: Isaac Iaga & Jazell Ricardo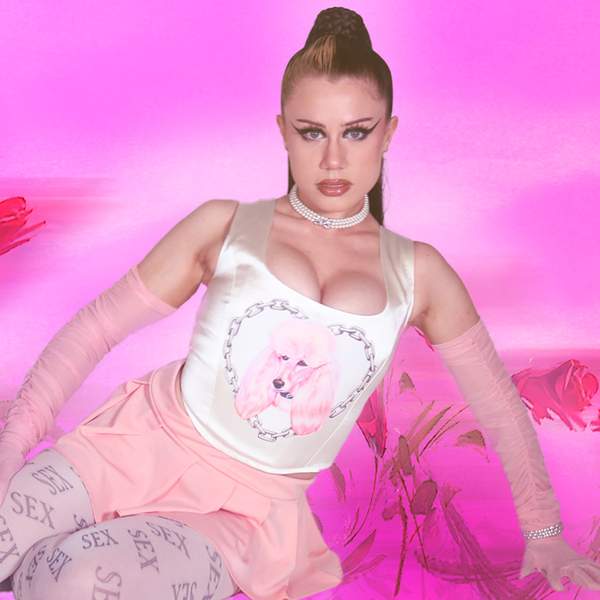 Listen to International Pop Underground: Slayyyter's Hyperpop Renders Her Life As Fairytale
18:28∙16 June 2021
∙