From an episode of The International Pop Underground∙Presented by Anthony Carew
Interview
International Pop Underground: Singing in Cornish & Welsh Is Gwenno's Way Of Being Herself
"When you come from a minority culture, anywhere, you're far more aware of the fragility of it," says Gwenno Saunders. The 40-year-old musician grew up, in Cardiff, speaking Welsh and Cornish around the home. In turn, the two LPs released under her given name, Gwenno —2014's Y Dydd Olaf and 2018's Le Kov— were largely sung in each respective tongue.
Singing in Cornish, a language spoken only by a few thousand people, led Saunders to having heady conversations about plurality of cultures, and how that stands in defiance of late-capitalism's remorseless push towards monoculture; her message being, simply, that "every culture and every language is equally important".
"I had really interesting conversations around what language is, how a language effects how we feel about ourselves, what is the value of language to a history of people, what is the cultural linguistic landscape across the whole of the United Kingdom," Saunders says, on The International Pop Underground, speaking to Anthony Carew.
"Music is the international language, and my singing in Welsh and Cornish [is] my way of being myself... singing in my own languages just reminds me who I am."
Saunders is in Australia —yes, an actual touring musician!— to present a live score at screenings of Mark Jenkin's 2019 film Bait, an experimental film shot in Cornwall in eerie monochrome.
"Bait had come out at not a dissimilar time to [Le Kov]," Saunders offers. "I think both those works were exploring what ties community together, what the identity of a community is; what you lose, what you gain. And very, very different perspectives of it, because Mark lives in Cornwall and I live in Wales. I was very excited to explore the film from a different perspective as well."
In the past two years, a handful of live scores for Bait have been the only shows that Saunders has played; largely holed up at home with her family, she's "just been a human being on the planet more than anything else".
At home, though, Saunders has been working on her third Gwenno album, which is set to be released later in 2022.
Again, she's singing largely in Cornish, but this time Saunders wanted to break out of exploring Cornish as language, culture, and history —"I feel like I've done a light lecture, an overview of the history of the Cornish people and Cornwall"— instead using the language to explore personal sentiments.
"Y Dydd Olaf, the Final Day, was exploring our relationship to technology, and this dystopian future that we're in," Saunders explains, of her lineage of LPs. "Le Kov, which is a place of memory, that was really an exploration of family, of the home. And then, then new album is an exploration of the self... I've been trying to explore sexuality more, a female perspective more, trying to create something a lot more sensual and direct and quiet."
Feature image: Delphine Ghosarossian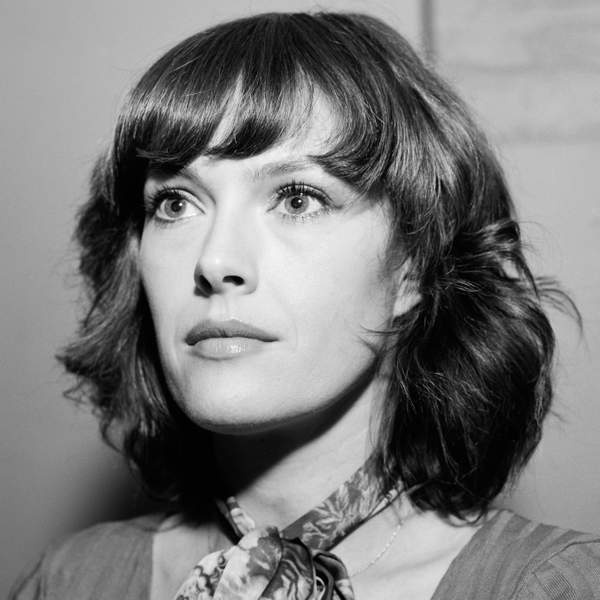 Listen to International Pop Underground: Singing in Cornish & Welsh Is Gwenno's Way Of Being Herself
19:45∙19 January 2022
∙