From an episode of The International Pop Underground∙Presented by Anthony Carew
Interview
International Pop Underground: Singaporean Producer Yeule on Anime, Debussy, Dissociation & Transcendental 4-Hour Tracks
On the first song on their newly-released second LP, Glitch Princess, Singaporean producer and songwriter Yeule offers a literal introduction as opening: My Name Is Nat Ćmiel.
"I just thought it would be nice to introduce myself formally," Ćmiel says, slyly.
"I was going through a lot of introspection, and changes with how I understand myself. So, going back to basics, [I thought] you know when you're a kid, and they ask you to present something to the class? 'Stand up and introduce yourself! What do you like to do? Do you have any hobbies?' And I was like: hmmmm, what do I like? 'My name is Nat Ćmiel...'"
Glitch Princess provides a wild introduction to an artist who cut their teeth making a run of teenaged EPs, before releasing their debut LP, Serotonin II, in 2019.
Made in collaboration with prodcuer Danny L. Harle, Glitch Princess synthesises radical digital programming with classical piano, its unique sound palette echoing Ćmiel's explorations of selfhood and identity in a very-online age.
In conversation with Anthony Carew on The International Pop Underground, the 24-year-old talks about the eclectic influences on the album: Debussy, animé auteur Satoshi Kon, journal entries and cyber dimensions.
And, they talk about The Things They Did For Me Out of Love, the ambitious ambient Yeule composition, made with Harle, which clocks in at four hours and 44 minutes.
Feature image: Wanjie Li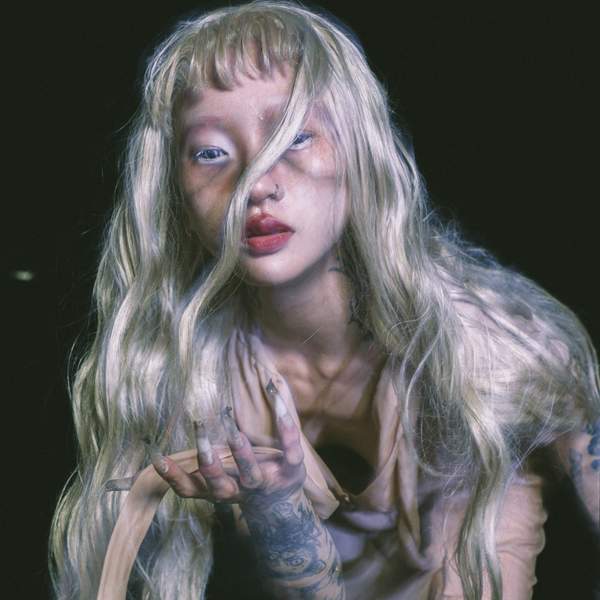 Listen to International Pop Underground: Singaporean Producer Yeule on Anime, Debussy, Dissociation & Transcendental 4-Hour Tracks
22:39∙9 February 2022
∙