From an episode of The International Pop Underground∙Presented by Anthony Carew
Interview
International Pop Underground: San Fran's Glenn Donaldson Gets Personal —and Jangly— with The Reds, Pinks & Purples
Glenn Donaldson has a long and convoluted musical history.
The San Francisco-based indie lifer has done time in a staggering array of combos, with notable names including Jewelled Antler Collective, the Skygreen Leopards, Art Museums, and his recent collaboration with Jeremy Earl from Woods, Painted Shrines.
His current jam is the joyous, jangly The Reds, Pinks & Purples, a solo endeavour that's picked up speed as it's gone. Donaldson has turned out four albums of sublime indie-pop, with three LPs coming in the last 18 months: 2020's You Might Be Happy Someday, 2021's Uncommon Weather, and the brand new Summer At Land's End.
"I always wanted to do a project that was more pure pop," the 50-year-old says, in conversation on The International Pop Underground.
"I've done a lot of different kinds of things that reference pop music, guitar pop. I knew [The Reds, Pinks & Purples] was going to be something about that. But I was coming out of a fog of not knowing what I wanted to do, if I wanted to continue making this kind of music.
"[Then] on walks around [my] neighbourhood, I just stumbled on: 'this'll be about me, I'll come to the front of this project'. My personality and my stories, of things that I've experienced in music and life and love... It's a cliché, but saying it's a personal project, it really is."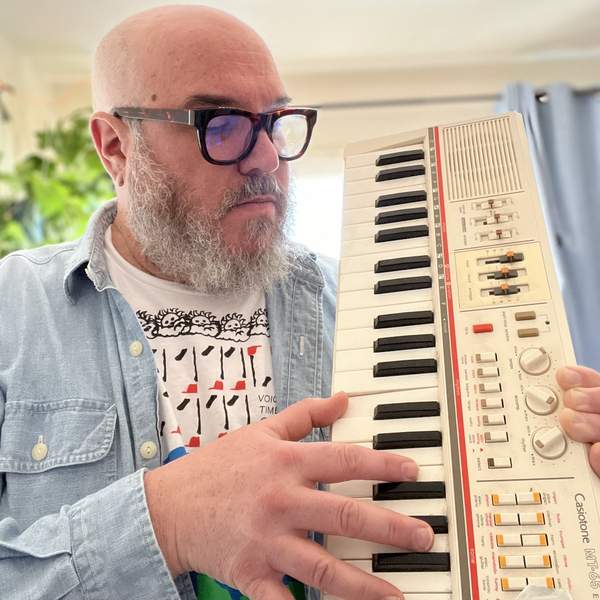 Listen to International Pop Underground: San Fran's Glenn Donaldson Gets Personal —and Jangly— with The Reds, Pinks & Purples
18:11∙9 February 2022
∙