From an episode of The International Pop Underground∙Presented by Anthony Carew
Interview
International Pop Underground: Saint Etienne's Decaying Samples Summon Unreliable Memories
"We've always just done what we want to do. And we've been lucky that we've been able to," says Sarah Cracknell, the 54-year-old singer of English alt-pop icons Saint Etienne. "It's just always what we feel like doing. We just do it and hope that people like it."
Since issuing their first LP, Foxbase Alpha, in 1991, the trio —Cracknell, Pete Wiggs, pop historian Bob Stanley— have made a habit of changing; with every one of their albums having its own distinct identity, and often a conceptual bent ("There's always some kind of loose context to [an] album," Cracknell says, "we've always got some theme running through it, a concept or something").
Their new, tenth album, I've Been Trying To Tell You, may be their most radical departure. Whether working with disco rhythms or baroque orchestrations, Saint Etienne have always delivered pop-songs. But their new record is constructed almost entirely from samples, its largely-instrumental compositions thick with hazy, decaying tones that echo the deterioriation of memory.
Its sound sources all hail from a period, 1997-2001, that the band are interrogating; a window of tragic optimism in which hope felt in the air, before conservative forces reestablished their power through post-9/11 fearmongering and surveillance capitalism.
"In '97, we were fairly optimistic about this country, politcally," Cracknell recalls, of the 'Cool Britannia' epoch. "Not 100% optimistic, but a bit more than we had been, having had the Tories in for so long."
"It didn't quite work out as we'd imagined."
I've Been Trying To Tell You is, then, a study in the unreliability of memory, and how hindsight can alter recollections. "We were talking, and discussing how you misremember things, how you look back on past times and things that've happened with a rosy glow," Cracknell offers. "Your memories change over time, so it's like a memory of a memory, so it's not always accurate."
Sampling music from that time tapped into that period, that spirit, and the trio's own memories from the end of the last century.
"We chose pieces of music from around that time, it just evoked something in us," Cracknell offers. "We'd been talking about that feeling of youthful optimism, and how it doesn't quite how you imagine."
Feature image by Elaine Constantine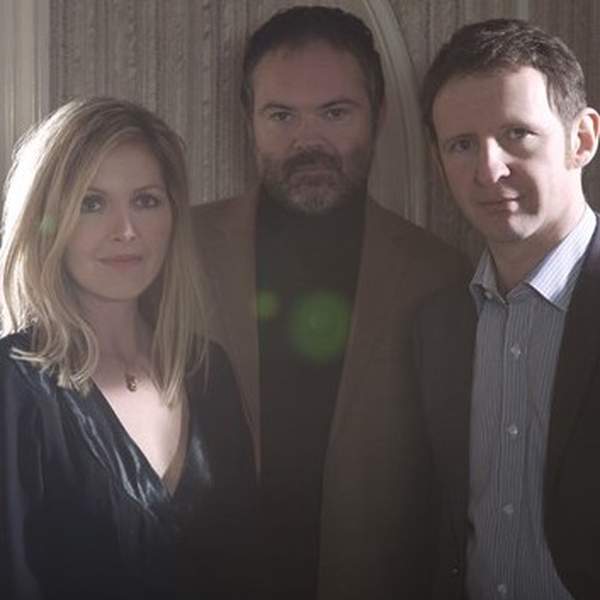 Listen to International Pop Underground: Saint Etienne's Decaying Samples Summon Unreliable Memories
17:45∙15 September 2021
∙