From an episode of The International Pop Underground∙Presented by Anthony Carew
Interview
International Pop Underground: NYC's Mr Twin Sister Made An Upbeat LP In Lockdown
When New York City quartet Mr Twin Sister were touring behind their 2018 LP Salt, singer Andrea Estella had a challenge for the rest of the band: their next album should be a "fun" record.
"We do lots of different types of things, song to song or record to record, and Estella's complaint is that it's a little too slow or moody or self-reflective," says producer/keyboardist Dev Gupta, in interview with Anthony Carew on The International Pop Underground.
Drawing from "the energy you get from an audience", the outfit set out making their most uptempo and exuberant LP, even as the pandemic meant they had to make much of it remotely. "The record is very upbeat, it's high energy, which is kind of a funny thing to make in lockdown," Gupta says.
Whilst they did want to make a record blessed with optimism, there are still notes of contrast. Circling around themes of "the world as it's changing around us", the lyrics often offset the album's sense of musical exuberance.
"It's not all uncut positivity," Gupta offers. "We like doing the thing of having a song that sounds really upbeat and some lyrics that counter-balance that. Sad lyrics under a happy song is always a fun move."
Feature image: Hannah Kristina Metz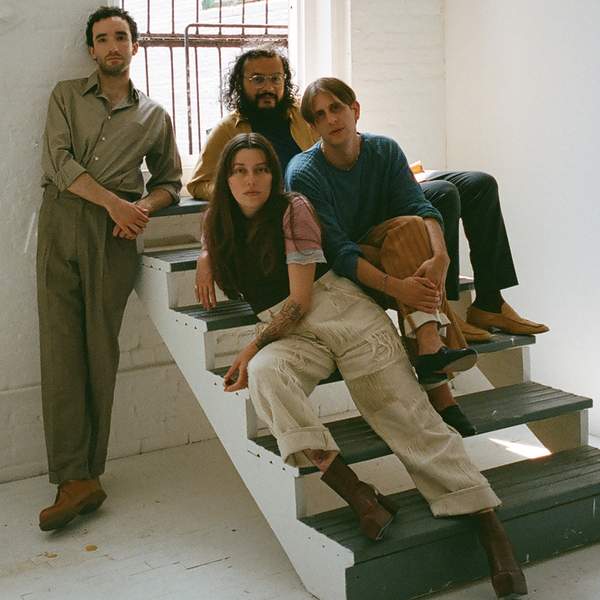 Listen to International Pop Underground: NYC's Mr Twin Sister Made An Upbeat LP In Lockdown
17:38∙17 November 2021
∙