From an episode of The International Pop Underground∙Presented by Anthony Carew
Interview
International Pop Underground: Midnight Sister's Music Summons Movies & Mystique
Midnight Sister's debut LP, 2017's Saturn Over Sunset, felt like some lost classic from the moment it came out. Matching the adrogynous vocals of Juliana Giraffe to the giddy, woody orchestrations of Ari Balouzian, the Los Angeles duo created a stirring sound that felt out-of-time, and out-of-place, in the digital era. It was a debut that was at once experimental and pop, slyly funny whilst heartbreakingly beautiful.
The album was, lyrically, full of colourful characters and fictional narratives. And these songs were matched to a host of striking visuals, both still and in music-video form, which led to the feeling that the music was cinematic; that it felt like some strange, old, psychedelic movie.
"We have strived, throughout the years, to have the music feel very visual and cinematic," Giraffe explains. "Since the beginning, we always set out for Midnight Sister to feel like, ok, it's a band, it's music, but it's actually its own world, and it's very visual, and you can't have one without the other... We wanted to make music that felt like we were maybe making a film through music."
Because, Balouzian laughs, "making an album is much cheaper."
This cinematic quality betrays their background: Giraffe is a filmmaker, whilst Balouzian is a composer who has worked with oddball singer-songwriter Alex Izenberg, and scored recent underground-hit documentaries Feels Good Man and Some Kind Of Heaven.
After the triumph of Saturn Over Sunset —which landed at #24 on the most esteemed of all end-of-the-decade lists: the International Pop Underground's Top 47 Albums of the 2010s Countdown— Midnight Sister are back with their second album, Painting The Roses.
The approach for the second record —working with the late Chet "JR" White (of Girls)— was to keep things live and largely free from effects; "keeping things natural, using the primitive tools of the instruments in the room and the microphones," Balouzian explains. "[To make something] that had the room and presence of a jazz record: the way it feels so alive with organic instruments."
Feature image: Nicky Giraffe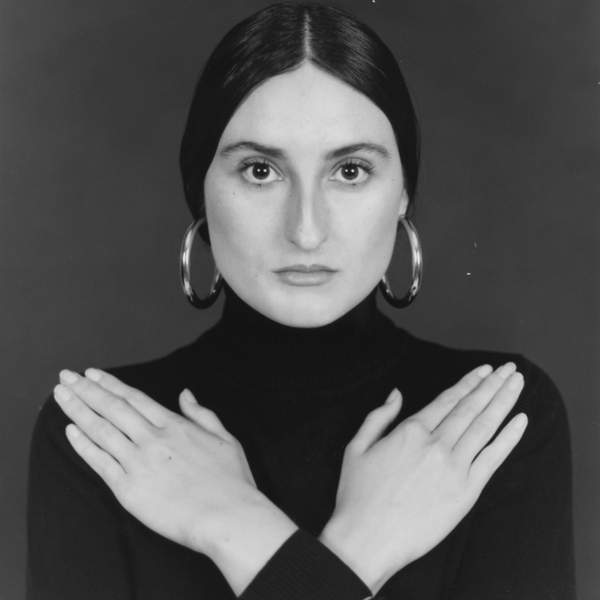 Listen to International Pop Underground: Midnight Sister's Music Summons Movies & Mystique
21:37∙13 January 2021
∙