From an episode of The International Pop Underground∙Presented by Anthony Carew
Interview
International Pop Underground: Memphis LK's Songs – Even Her Tame Impala Covers – Are Sad Dancefloor Bangers
Since going solo as Memphis LK, Memphis Kelly – the 27-year-old Melburnian producer and vocalist – has turned out a string of killer singles: Roses, Green Light, and Letters In Concrete all certified bangers.
In and amongst those jams, she's also released an inspired cover of Tame Impala's The Less I Know The Better, reframed as an ecstatic dancefloor rave-up that seems at once joyous and sad, as if full of yearning for dancefloors and festival-singalongs past. When its video dropped in September, Melbourne was deep in lockdown, and the home-video images of people dancing and socialising played like a vision of what was lost.
"At the time I made that cover, I was feeling really homesick," says Kelly, in an interview on The International Pop Underground with Anthony Carew.
"I'd been away [in Adelaide] for about two months, missing home but also missing the recent times, and feeling like it was a lifetime ago. I was looking through my phone at all these videos and photos that I had, and thought 'I should just cut some of this stuff in'. Also, the song says 'don't make me wait forever'. So, there's the theme of 'it's not going to be forever, we'll all be together again soon'. So, I just started editing some of that footage in, and I was just like, 'oh, this is making me so happy and sad at the same time."
Happy and sad at the same time is, essentially, the feeling in Kelly's music; which carries a bittersweet quality reminiscent of her pals Huntly's musical mantra 'doof you can cry to'.
Growing up, between St. Kilda and the Mornington Peninsula, Kelly did plenty of crying. "I was a really, really emotional, sensitive kid," she recounts. "I cried every single day until I was about seven. I just felt everything very deeply. And I still do, but I don't cry every day anymore. Just some days."
Coming from a hugely creative family – the daughter of Paul Kelly and Kaarin Fairfax, sister of RRR heartthrob Declan Kelly – "music was the one constant that was always there." Memphis spent much of her adolescence playing with her sister, Maddy, before going on to front electro duo Saatsuma, who released their debut (and sole) LP, Overflow, in 2017.
Kelly first debut her solo project in 2019, wanting to dive into a "deep, deep clubby realm". Her subsequent singles have all been steeped in club sounds (Green Light delivers a 2-step beat), but filled with feelings, even tears. "I want my music to hold emotions that I resonate with, that other people resonate with, I want it to be this feeling thing," Kelly says. "I want it to be be really uplifting, but I still want it to be really emotional."
Feature image: Sam Wong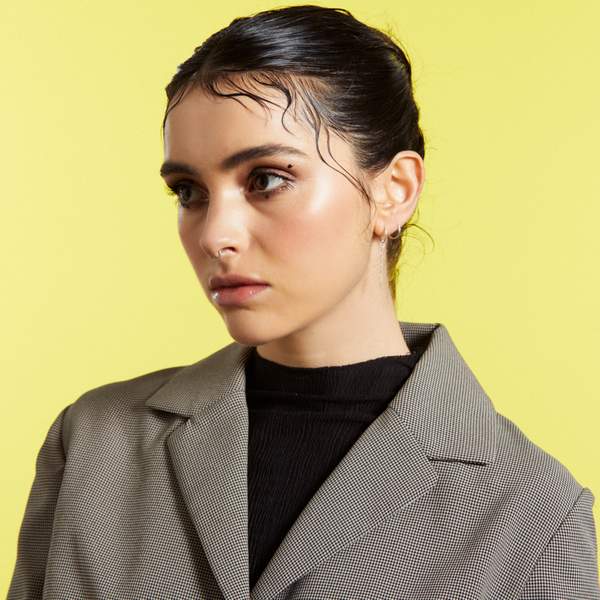 Listen to International Pop Underground: Memphis LK's Songs – Even Her Tame Impala Covers – Are Sad Dancefloor Bangers
16:32∙25 November 2020
∙