From an episode of The International Pop Underground∙Presented by Anthony Carew
Interview
International Pop Underground: Mannequin Pussy's Missy Dabice is 60/40 Heartbreaker/Heartbroken
Mannequin Pussy had big plans for 2020. Fresh off the release of their all-conquering third LP, Patience, the Philadelphia punks were going to spend the year touring, play Coachella, and revel in the long-awaited transition of their musical careers from hobby, to 'jobby', to actual job.
Then along came the plague, and Mannequin Pussy bandleader Missy Dabice found herself holed up at home, trying not to lament all the plans that'd gone up in smoke. "It's funny that we named our last record Patience," the 33-year-old offers. "And then I found myself in this position where, every time I started fretting that I was missing out on things, I had this nagging voice in my head saying: 'You named the record Patience, now you need to learn it'"
In promotional conversation with Anthony Carew for The International Pop Underground, Dabice talks about her band's beginnings ("I always talk about the earliest years as that I very much sucked publicly"), their goal-oriented growth through the years, and the furious new EP, Perfect, they recorded when they finally escaped isolation.
Dabice also talks about the band's banger Drunk II, a singalong-worthy anthem about drinking too much and ill-advised drunk-dialling. "I was drunk when I started writing it," Dabice recounts, "and so I think I allowed myself to say things I might [otherwise] second-guess. When I talk about the embarrassment of publicly sucking, about making yourself seem not that likeable, there's not that much likeable about getting drunk and calling up someone who doesn't love you anymore, pleading with them to still love you."
"There's so much in that song, for really anyone who's been on the receiving end of heartbreak. I think a heartbreaker would not understand that song, but for those of us in the heartbreak club, there's something in there," says Dabice.
Which begs the question: is she more heartbreaker or heartbroken? "I actually think I'm 60/40 heartbreaker. Maybe 70/30. Mostly heartbreaker, so then when I do get my heart broken, it's like: 'ooooooh! I didn't see this coming! I thought you'd love me forever!"
Feature image: Phobymo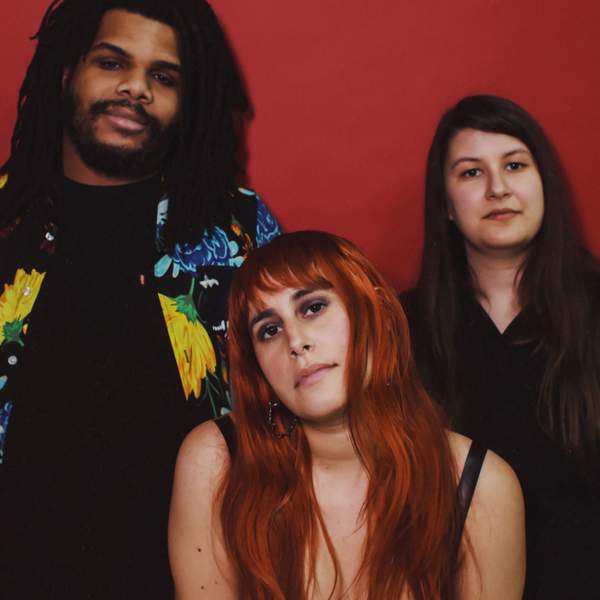 Listen to International Pop Underground: Mannequin Pussy's Missy Dabice is 60/40 Heartbreaker/Heartbroken
19:51∙26 May 2021
∙