From an episode of The International Pop Underground∙Presented by Anthony Carew
Interview
International Pop Underground: Madrid's Mischievous, Manic Axolotes Mexicanos Get Sadder During Lockdown
Mischievous, manic Madrid outfit Axolotes Mexicanos began when they were high-schoolers, out to make "music that was very twee and J-pop-ish" but with lyrics that were "very aggressive". Now that they're grown-up 20-somethings —old enough to dare call their new LP, :3, "more mature"— they're happy that their music, and their profile, attracts listeners who are just like they once were.
"Now, we've realised that there's a lot of younger people and teenagers who listen to us," says the band's English-born member, Stephen Lyne. "They're the same kind of teenagers that we were: art school students who are into anime, Japanese pop, etc. They're kind of what we were before. We can relate to those people."
In this conversation with Anthony Carew on The International Pop Underground, Lyne pulls double-duty, both answering questions, and providing translations for vocalist Olaya Pedrayes, who switches freely between English and Spanish.
:3, the quintet's third album, was recorded during the pandemic in Spain —as we speak, Lyne is quaranting in his Madrid flat, after his housemate contracted COVID— with the members remaining remote. This wasn't a huge musical change, since they'd always recorded separately since the band's beginning. The real difference was in the subjects explored on the songs.
"Most of the lyrics, and a bit of the music, is sadder than we usually do," Lyne explains. "There's stuff about being stuck at home. Olaya and [her twin brother and bandmate] Juan live together, and they live in this flat that has very little natural sunlight coming in, and that's mentioned in the lyrics. One of the [songs] I did, the lyrics are all about 'everything's different, everything's sad'. But, at the same time, we do try to remain as positive as possible. But not as positive as at other times, I guess. Everything is a bit more depressing – but not too much!"
Feature image: Sharon López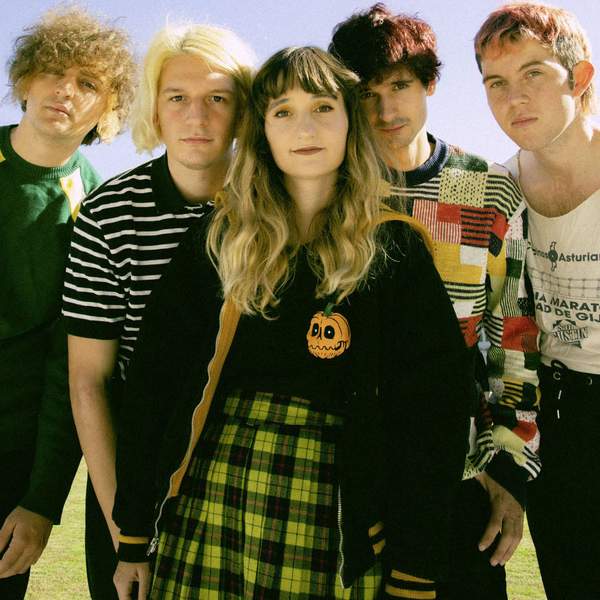 Listen to International Pop Underground: Madrid's Mischievous, Manic Axolotes Mexicanos Get Sadder During Lockdown
24:06∙31 March 2021
∙