From an episode of The International Pop Underground∙Presented by Anthony Carew
Interview
International Pop Underground: Konradsen Make Dreamy, Domestic Music from Northern Norway
Konradsen's songs are a mixture of beauty and domesticity. The duo —vocalist/pianist Jenny Marie Sabel, multi-instrumentalist/producer Eirik Vildgren— fashion shape-shifting compositions, littered with unexpected ambient sounds. The clink of dishes in a dishwasher. Speeches from old home movies. Snippets of conversations that occurred during recording. The voices of their friends, invited to sing. For the duo, these aren't just sonic details, but compositional elements that anchor their music in a particular place, and speak of the community that surrounds them.
Sabel and Vildgren met in school in Tromsø, inside the Arctic Circle in Northern Norway. It's a place where, they say, "the black night of winter is backlit by the neon glow of the Northern Lights"; and Konradsen's music is a mixture of that darkness and lightness. On their debut 2019 LP Saints and Sebastian Stories and their new EP Rodeo No. 5, they move from hushed, piano-and-voice stretches through flickering electonics, warm brass, and emotional crescendos.
In this interview with International Pop Underground's Anthony Carew, Sabel and Vildgren —in quarantine in Norway, having come off touring in Spain— talk about their beginnings, their approach to recordings, and filling their music with tiny, yet meaningful, details.
Feature image: Signe Fuglesteg Luksengard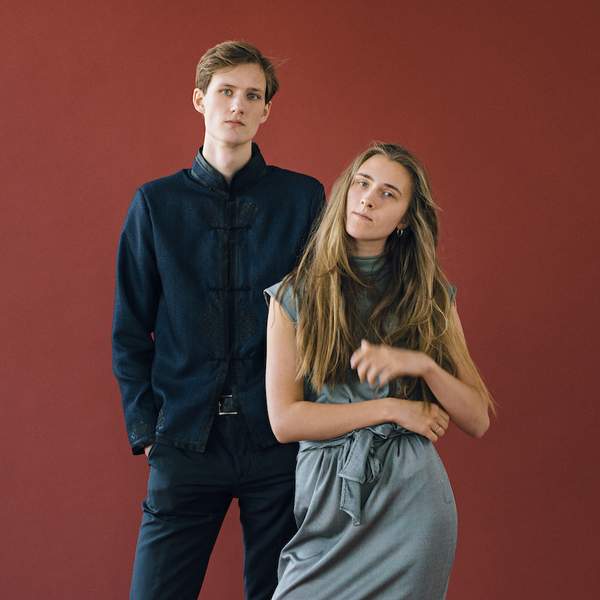 Listen to International Pop Underground: Konradsen Make Dreamy, Domestic Music from Northern Norway
17:12∙29 April 2020
∙