From an episode of The International Pop Underground∙Presented by Anthony Carew
Interview
International Pop Underground: Japan's Hatis Noit is Inspired by Hokkaido Forests, London Lockdown Squirrels
In 2020, Japanese 'voice artist' Hatis Noit was living in London. After releasing two EPs in Japan (2014's Universal Quiet and 2015's Illogical Dance), she had moved to Europe; taking her music to new audiences, and setting out work on her debut LP.
But, with the arrival of the pandemic, and subsequent London lockdowns, Noit —born in Shiretoko, Hokkaido, and raised with a fondness for the natural world— felt stuck inside, her creativity dwindling.
"At first I really struggled, even with working," the 32-year-old recounts.
"My soul felt completely dried out. I couldn't get any inspiration from the world. But at some point I noticed: the wind still blows, and the trees and leaves are still moving, still making some noise. [One] day, I saw a little cute squirrel was visiting at my window. Just to witness it was enough to make me realise: 'okay, the world still is going on. They are alive, and I am alive, here.' Then, I could start working again."
This chance encounter with a squirrel led, eventually, to Aura, Noit's debut album. It's a record constructed almost entirely from her voice, which is looped to dramatic effect across long, hypnotic compositions
In conversation on The International Pop Underground, Noit tells Anthony Carew about her music, her childhood, the awe of getting lost in the forest, and not knowing what genre to file her music under.
Feature image: Özge Cöne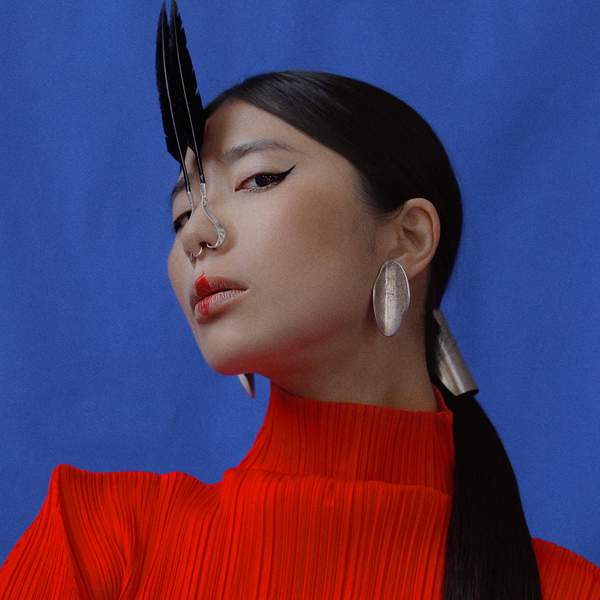 Listen to International Pop Underground: Japan's Hatis Noit is Inspired by Hokkaido Forests, London Lockdown Squirrels
25:15∙29 June 2022
∙