From an episode of The International Pop Underground∙Presented by Anthony Carew
Interview
International Pop Underground: Interrogating Drama, And 'Drama', With Brazil's Rodrigo Amarante
Drama, the second solo record for Rodrigo Amarante —the 44-year-old Carioca songwriter who led the Brazilian band Los Hermanos for four albums before relocating to Los Angeles— opens with an odd overture, setting the stage with an orchestral motif overlaid with the sounds of an audience laughing and someone taking a shower.
"It starts with the curtains opening, and of course there's an analogy here between the curtains of the shower and the curtains of the theatre," Amarante explains.
"But, because there are three elements, there's a space in between [which] is a rich space. Taking a shower, the bathroom is somewhat of a temple, because most of us don't really have a religious practice. So, that moment when you're alone, truly alone, vulnerable and comfortable with yourself, you're naked perhaps, it feels like a place to observe whatever happens outside of that temple. And outside of that temple is theatre. And that's my point. That overture is an overture to the day. To every day."
In a wide-ranging conversation with Anthony Carew on The International Pop Underground, Amarante explores the idea of drama in many fashions.
From memories of getting a forced haircut from his father as a kid in Rio, to comparing stage drama (putting on a costume to get at a human truth) to his own recording (putting on orchestrations to get at truths), to glimpsing one's reflection in the "distorted mirror" of drama, and using external, exaggerated artifice to explore the interior self.
"The word [drama] is the same in English and Portuguese, and in French and Italian," Amarante says. "It meant what I'm not supposed to be. It meant what a boy is supposed to abandon to become a man. It means emotion and overwhelmment... all these things that I believed I had to circumvent, to control, to become a man, to become an adult. To me, it relates to that period in your life where you're really pretending to be an adult, pretending to grow up. I'm not saying that it's purely negative or anything, but there's story there, for me."
Feature image: Elliot Lee Hazel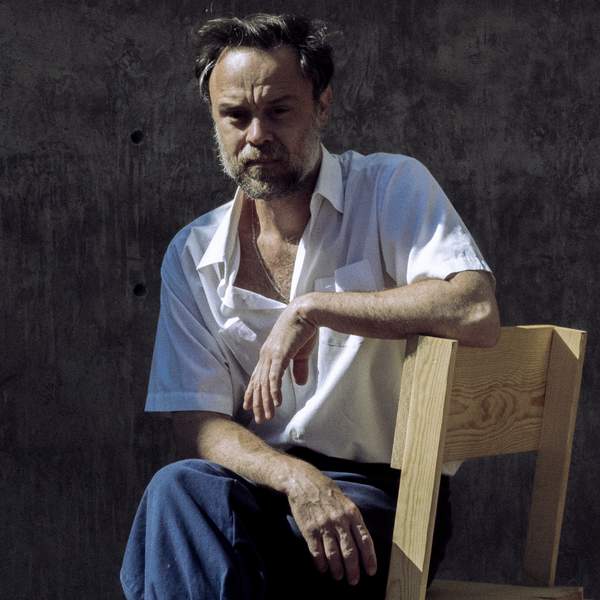 Listen to International Pop Underground: Interrogating Drama, And 'Drama', With Brazil's Rodrigo Amarante
23:26∙14 July 2021
∙