From an episode of The International Pop Underground∙Presented by Anthony Carew
Interview
International Pop Underground: In Pandemic Times, Kero Kero Bonito's Future Pop Turns Apocalyptic
In their early days, English trio Kero Kero Bonito were routinely considered cute. Matching the bilingual Japanese/English lyrics of Sarah Midori Perry to bubbly, MIDI-heavy, video-game-ish production from Gus Lobban and Jamie Bulled, they made post-modernist future pop in bright, sometimes lurid colours.
"A lot of people will say 'oh, whenever I listen to Kero Kero Bonito I feel so happy!'" Lobban offers. That take mistakes the fact that there's always a subversive quality to their music, a darkness lurking within.
KKB's latest EPs, 2019's Civilisation I and the new Civilisation II, take a turn towards grim themes of climate crisis and apocalyptic reckoning. On these twin works, the trio tackle "time on a massive scale," Lobban explains, "looking at ancient history going back to its origins, the present day on a massive scale including things like the environment and religion and technology and so on, and also the distant, distant future [and] ideas like the resurrection or prophecies about the end of time".
In a far-reaching conversation with Anthony Carew on The International Pop Underground, Lobban talks the pandemic, end times, the changing landscape of internet music, growing up on record, and how good pop music can collapse time and function in different contexts.
Feature image: Matilda Hill-Jenkins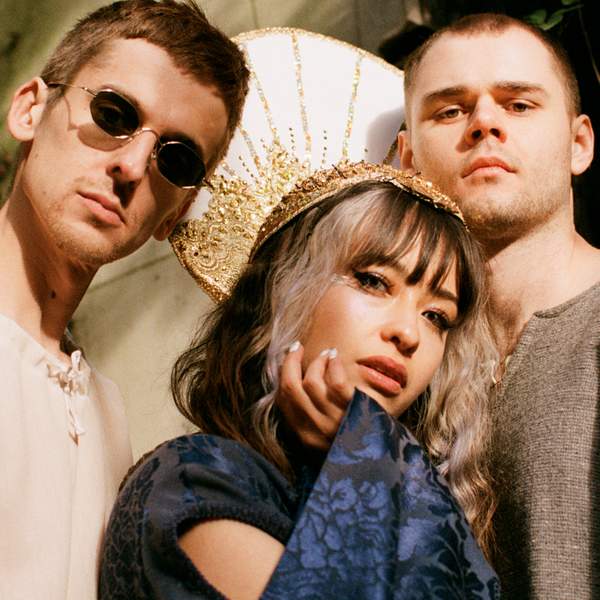 Listen to International Pop Underground: In Pandemic Times, Kero Kero Bonito's Future Pop Turns Apocalyptic
26:41∙21 April 2021
∙