From an episode of The International Pop Underground∙Presented by Anthony Carew
Interview
International Pop Underground: iLe's Puerto Rican Protest Music
When iLe —33-year-old Puerto Rican artist Ileana Cabra Joglar— released her second solo album, Almadura, in 2019, she conceived of it as a protest record.
"I was very angry at the time," iLe recounts. "I felt that I needed to underline the importance of protest, and the value that it has. Because I feel that we still don't give protest too much credit.
"That has been part of the [colonialist] treatment: to numb us, to feel that we don't even need to go out and protest because we're comfortable. But we're not comfortable. We just learn how to get used to having less than we should have."
The album proved timely: soon after its release, "everything exploded" in Puerto Rico, with leaked chat messages between Gov. Ricardo Rosselló and his staff —filled with homophobic and misogynist language, mocking victims of Hurrican Maria— inciting the largest protests ever seen in Puerto Rico, with iLe being heavily involved.
In conversation with Anthony Carew on The International Pop Underground, iLe talks about those experiences, corruption in Puerto Rico, the effects of the pandemic, and the making of her new record, Nacarile.
Featuring collaborations with Rodrigo Cuevas, Natalia Lafourcade, Mon Laferte and many others, iLe wanted Nacrile to be "the opposite of Almadura": exchanging the earthy, percussive, forceful sounds for airy, spacey, floating synths and slippery melodies; making for an album that, she hopes, captures simultaneous feelings of fragility and strength.
Feature image: Eric Rojas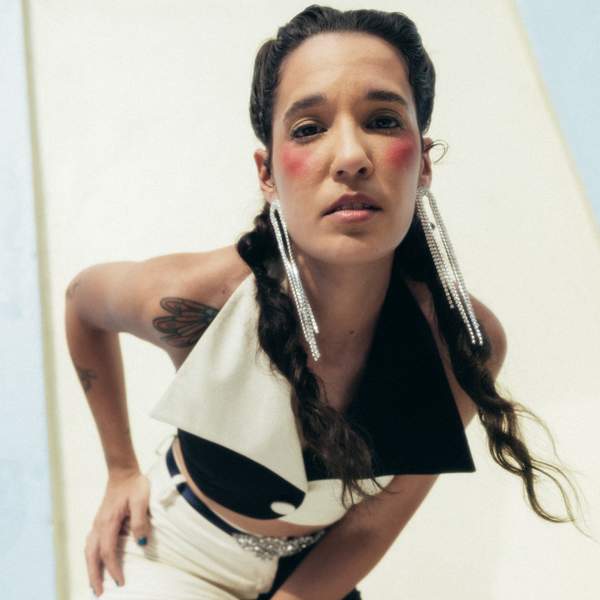 Listen to International Pop Underground: iLe's Puerto Rican Protest Music
18:54∙19 October 2022
∙