From an episode of The International Pop Underground∙Presented by Anthony Carew
Interview
International Pop Underground: How Friendship Tensions Led to Let's Eat Grandma's Incredible New LP
When Rosa Walton and Jenny Hollingworth formed Let's Eat Grandma in Norwich, England, they were 13-year-old best friends, out to have fun and experiment in music.
But by they time they were working on their third album —following 2016's manic I, Gemini and 2018's outré pop affair I'm All Ears— they were struck by how much they'd changed. They were different people whose lives were growing in different ways.
Writing songs separately for the first time, they channelled those feelings into the music they were sending each other. And, in turn, a bright thread running their new LP, Two Ribbons, is an exploration of their changing friendship, a complex relationship in which collaboration is at the centre.
"[Friendship] is something that's not written about as much as I feel like it affects people's lives," says Hollingworth, in interview alongside Walton on The International Pop Underground.
"There's so many riffs on what our friendship meets to each of us across the record... it's quite moving and surreal to hear about your experiences, and often struggles... from the perspective of someone who really cares about you but you feel emotionally distanced from."
That's heard, most profoundly, on album opener and single Happy New Year, where Walton, singing to Hollingworth, explores the history of their friendship, their struggles, before settling on the refrain: "you know you'll always be my best friend".
"It made so much sense for that song to be about mine and Jenny's friendship," Walton explains.
"It felt like quite an urgent thing to write about at that time. I really wanted it to be a positive song. Even though it's very sad and emotional in some ways, because it's nostalgic and looking back to a different time, the idea of it was trying to write something positive about our friendship going forward and into this new chapter."
Feature image: El Hardwick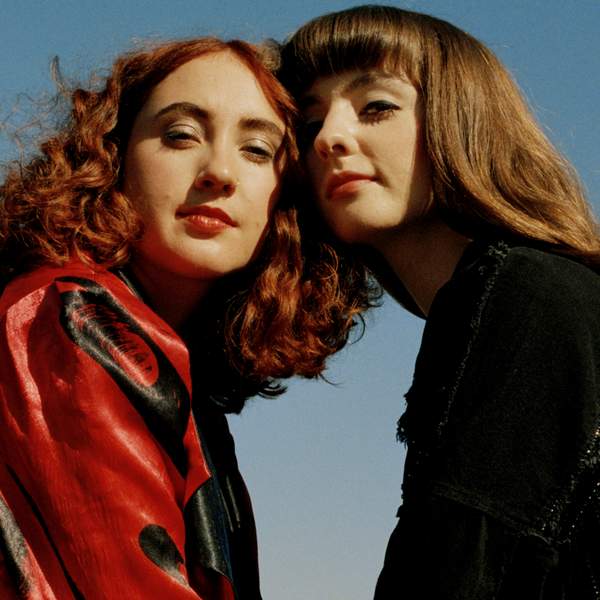 Listen to International Pop Underground: How Friendship Tensions Led to Let's Eat Grandma's Incredible New LP
23:45∙27 April 2022
∙