From an episode of The International Pop Underground∙Presented by Anthony Carew
Interview
International Pop Underground: How AI Experiments & Pandemic Loneliness Led to Poliça's New LP
After her band was grounded following the release release of their fifth LP, When We Stay Alive —which was released in January, 2020— Poliça songwriter Channy Leaneagh thought that maybe she was done with music.
Though Poliça is central to her life —her key collaborator is her husband, producer Ryan Olson— Leaneagh felt like it was time to pursue something else; the periods of lockdown having already led to the Minneapolis band's members picking up temporary jobs.
But, as had happened after previous breaks, Leaneagh was drawn back to songwriting. This time, it was through both working with Olson and with a new experimental collaborator: a production tool that employs AI.
"It's basically a tool to use AI to generate melodies or song structures," Leaneagah says, in conversation on The International Pop Underground. "And, similar to other records that Poliça's done, it's me reacting to a very specific mood that Ryan is creating through the songs."
The mood, on the resulting record, Madness, moves between menacing and meditative. It's an album about "the madness of infatuations or the weight we put on other people who can't live up to that," inspired by a period in which people were plunged into isolation.
"It's not even just specific to the pandemic," offers Leaneagh. "There's a lot of instances of loneliness, throughout life, at different times... There's a line throughout the record, a string that's being pulled throughout many of the songs, which is the dissonance between the story that we create for ourselves and the reality of what our story actually is."
Feature image: Jonathan Weiner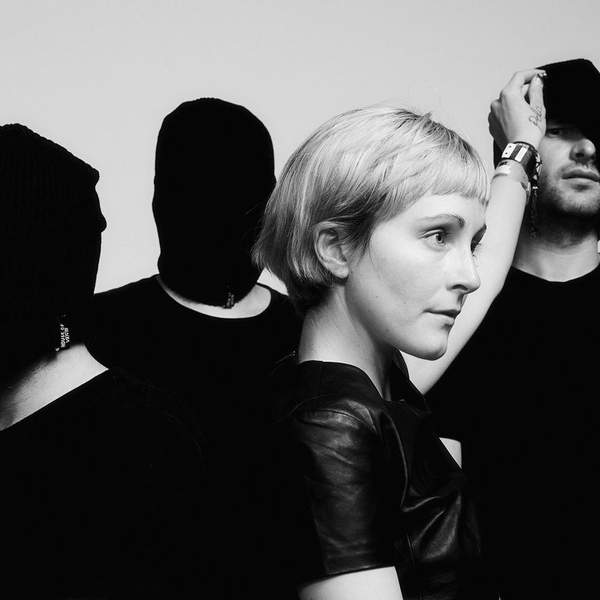 Listen to International Pop Underground: How AI Experiments & Pandemic Loneliness Led to Poliça's New LP
19:16∙8 June 2022
∙