From an episode of The International Pop Underground∙Presented by Anthony Carew
Interview
International Pop Underground: Helado Negro's Late-Career Breakout Was A Surprise To Him, Too
After years of releasing records, under his own name and as Helado Negro, Ecuadorian-American songwriter Roberto Carlos Lange suddenly found himself in the midst of a breakout. 2019's This Is How You Smile, his sixth Helado Negro album, found much acclaim, leading to crossover success, a year spent playing over 100 shows, and his eventual signing to perennial indie powerhouse 4AD.
"I've put out so many records in my life —not just Helado Negro but other things, collaborations and solo stuff— and I've done a lot where my expectations were extremely realistic and very healthy. I was just happy to just share," recounts Lange, 41, on The International Pop Underground.
When he was about to release This Is How You Smile, Lange thought to himself, "no one's going to like this", the album seemingly too full of ambience and collage to capture casual listeners. He was proven wrong, but even before then, Lange was comfortable with his tempered expectations.
"I had a realisation, a few years before, when I released [2016's] Private Energy, I feel like that's when a shift happened for me... I was so happy to not feel so much pressure that something has to be some great success. I just feel more comfortable with what I do, and I know that everything that I'm sharing at this point is just icing on the cake. If people like it, they like it. It's just funny that that's when [a breakout] would happen: when you don't care. It's when people seem to care the most. And you're like: 'woah, where were you 3 albums ago?'"
His follow-up, Far In, was the product of Lange just making lots of music —"I like to make things that are constantly difficult for myself"— and letting it take whatever shape. In turn it's a double-album's worth of songs, 68 minutes, that he's, again, not sure if audiences will love.
"I would be surprised if people really like this one," Lange confesses. "The songs are really long [and] demand a lot. Each one is its own world. It's not necessarily this flowy album. You listen to one song and you're like: 'shit, I might have to sit on this song for a while', and move on to another one in a month. And I like that."
Feature image: Nathan Bajar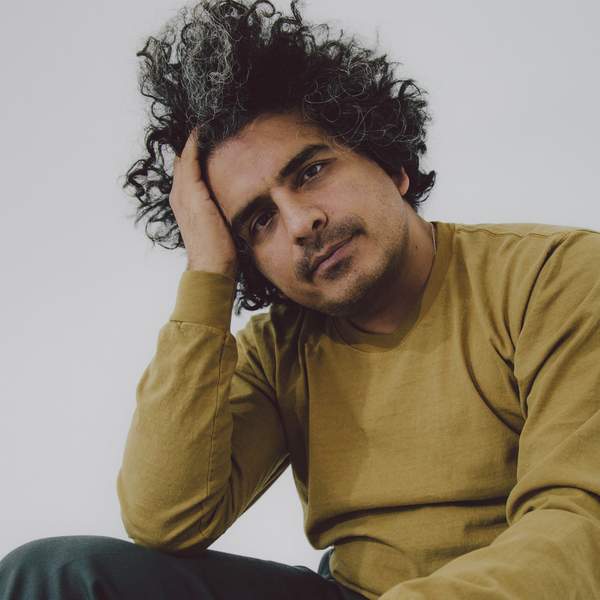 Listen to International Pop Underground: Helado Negro's Late-Career Breakout Was A Surprise To Him, Too
19:12∙27 October 2021
∙