From an episode of The International Pop Underground∙Presented by Anthony Carew
Interview
International Pop Underground: Porridge Radio Get Existential On Their New Album
"There's a lot of themes in there that I'm just taking the time to understand, about myself and life," Porridge Radio songwriter Dana Margolin tells Anthony Carew of the project's newly-released third LP, Waterslide, Diving Board, Ladder to the Sky.
In conversation on The International Pop Underground, the leader of the Bristol-born outfit talks about her band's history and songwriting predilections.
Beginning life as a bedroom project of minor ambition, Porridge Radio has grown in size and scope, finding a breakout with 2020's lauded Every Bad and now delivering their grandest record yet.
"We never really thought we'd get this far, everything's been a surprise."
Yet, even as it lays on keyboards and horns, Waterslide, Diving Board, Ladder to the Sky retains Margolin's ultra-personal quality, her songs filled with self-critique and examination.
"I think a lot of it's very existential," Margolin offers, of the record, and her songwriting approach. "Maybe a lot of what I'm doing is looking for ways of understanding things that I don't know if I'll ever really figure out...Like existential angst, and being a person, and relationship difficulties, and emotional intensity, and contradictions, and the flaws in people and myself."
Listen to the full interview below.
Porridge Radio's Waterslide, Diving Board, Ladder To The Sky is out now.
Feature image: Matilda Hill-Jenkins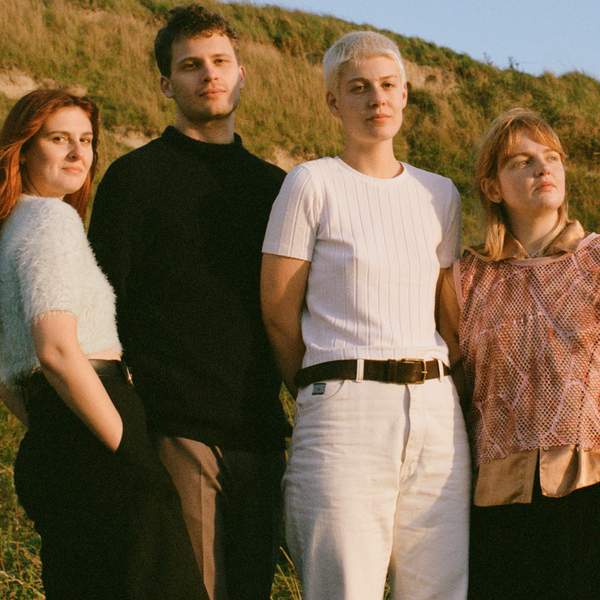 Listen to International Pop Underground: Porridge Radio Get Existential On Their New Album
17:35∙25 May 2022
∙