From an episode of The International Pop Underground∙Presented by Anthony Carew
Interview
International Pop Underground: Diatom Deli's Ambient-Folk Jams Are Filled with Feeling
"My music is an exact reflection of who I am, and what I'm experiencing in the world at that time," offers Delisa Paloma-Sisk, the Tennessee-born, New Mexico-based artist who records as Diatom Deli.
In conversation with Anthony Carew on The International Pop Underground, Paloma-Sisk talks about her history and her music, whose shape-shifting ambience is out to convey its maker's abundance of emotion.
"I feel really deeply, in general," Deli says. "I'm a very empathetic person, and I'm extremely sensitive. I think I cry almost every day. Whether it's happy or sad. I like to think my music evokes that."
Across three LPs as Diatom Deli —2015's Feelsounds, 2018's TQM, and her brand new LP, Time~Lapse Nature— Paloma-Sisk creates compositions in which she weaves blankets of sound with a loop station, layering on voice, guitar, synth, effects, and field recordings.
"I have this daydream of having this semi-circle of gear around me when I'm performing," she offers. "And I'm a multi-tasker by heart, by nature, so it's just really fun for me to just play with a bunch of stuff, all at the same time."
Feature image: Corey King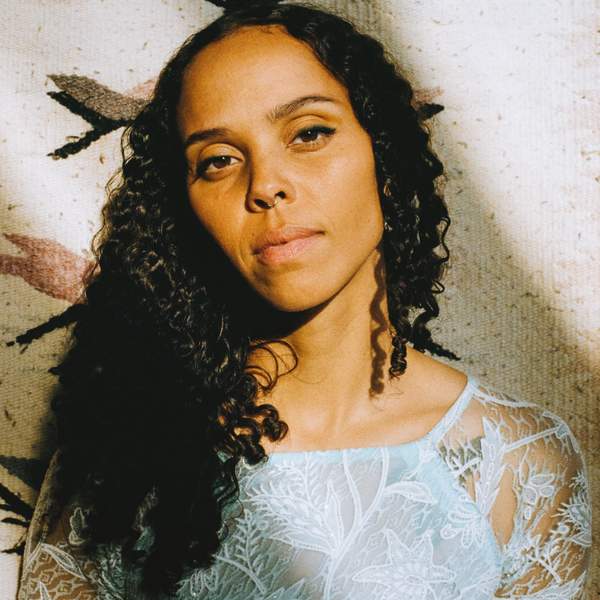 Listen to International Pop Underground: Diatom Deli's Ambient-Folk Jams Are Filled with Feeling
19:24∙18 May 2022
∙