From an episode of The International Pop Underground∙Presented by Anthony Carew
Interview
International Pop Underground: Dent May Makes His West Coast Singer-Songwriter Record
When speaking with Anthony Carew on The International Pop Underground, Dent May is in a motel room in Los Angeles. He's making a music video, which is playing into the hotel motif that recurrs throughout his fifth LP, Late Checkout, from its first song (Hotel Stationery) to its last (the title track).
"There's something about that [theme], being transient, if not geographically, at least emotionally and spiritually," offers May. "Travelling through life, and ups and downs, and feeling out of place in this world, sometimes feeling like you don't belong in this world, that you don't fit in. But finding those moments of happiness and bliss and love, and embracing the melancholy, and the hard things about life, and the sadness. Realising that it's all part of the same thing, what it means to be human."
May was born and raised in Mississippi, and first won listeners with his debut LP, 2009's The Good Feeling Music of Dent May & His Magnificent Ukulele. In hindsight, he feels being 'the guy on the ukulele' was a little contrived. "Oh, ukulele that's a good angle," he mocks, in hindsight. "That's a good hook for people. That's weird and different!"
After a discography where he's "always crammed a lot of ideas into one song," by the making of Late Checkout, May was yearning to make an album that was "a little more elegant, less goofy with the way the music sounds." Which leads back to his relocation to Los Angeles, a locale that suits someone whose music is steeped in Nilsson and Newman.
"Being in California, part of it is settling into this singer-songwriter role," May says. "I am sort of a West Coast singer-songwriter now. I don't know if that's something I expected to become."
Part of that comes with growing old. May is 35 now, far from the 22-year-old who set out on a solo career. The passage of time has always been part of his music: on his debut album, the song Howard was a projection of May's own anxieties about his imagined future as an aging hipster. "Mortality and aging and what it means to be alive in these times is definitely a theme in my songwriting," he says.
But the future itself holds no fear, especially for him as an artist. "I'm excited about making albums throughout my entire life. I'm 35 now. When I'm 50, when I'm 60, I want to still be making music and performing," May says. "I'm a songwriter, first and foremost. That's what I'm best at, what I like doing. Writing great songs is what I'm about."
Feature image: Cara Robbins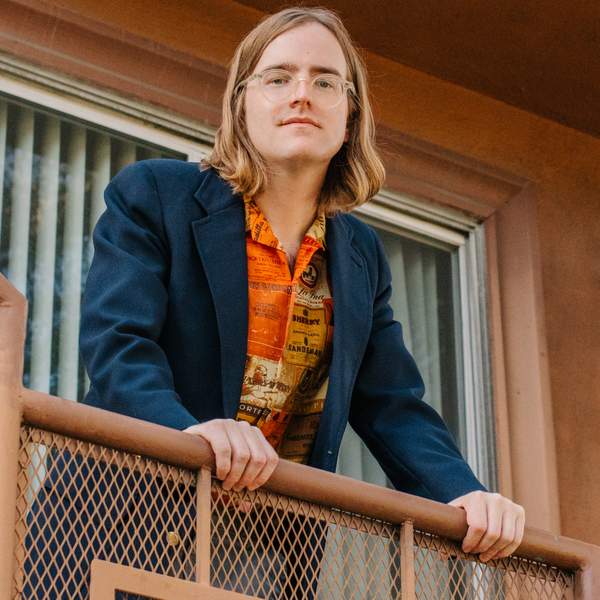 Listen to International Pop Underground: Dent May Makes His West Coast Singer-Songwriter Record
21:59∙2 September 2020
∙