From an episode of The International Pop Underground∙Presented by Anthony Carew
Interview
International Pop Underground: Danish Punks Iceage On Plagues, Change, Confusion, Disgust & Defiance
Since debuting with 2011's New Brigade, a furious blast of post-punk noise, Danish outfit Iceage have continually changed shape, making dark, oft-uncomfortable music that feels eternally restless. Along the way, that's meant some fans have been ruffled when one album has made a radical departure from its predecessor.
"We've disappointed so many people over the years," smiles Iceage leader Elias Bender Rønnenfelt, speaking to Anthony Carew on The International Pop Underground. "And I've always found some kind of enjoyment in that. Now that I've disappointed people through several cycles over the years, I've also seen that I've proven them wrong. And fuck them, you know?"
As a human, Rønnenfelt boasts that he rejects nostalgia; saying he finds it "repulsive to look back at what [he's] done", and that the band have been "disgusted with [them]selves" any time they write a song that feels like it's leaning on a proven formula.
The band's fifth LP, Seek Shelter, is another record of growth, change, and disorientation. During the making of an album, Rønnenfelt feels like he has to relinquish control to greater instinctual and artistic forces, only able to make sense of things once they're done.
"When you're within the project, you're locked within a tornado of things, and it's hard to really tell where it is the ideas are trying to lead you," he offers. "But you slowly uncover the subconscious direction it wants to lead you in. It's magical in that way. It's something beyond your control. I never feel like I can write the record that I want to write, I can only write the record that writes itself."
Feature image: Mishael Phillip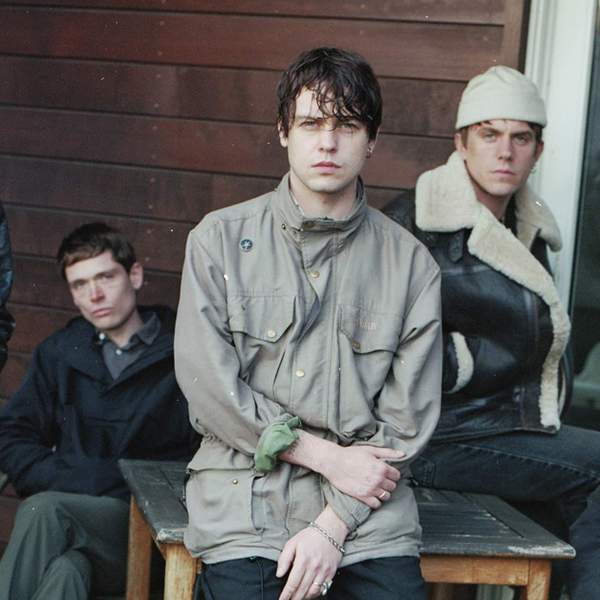 Listen to International Pop Underground: Danish Punks Iceage On Plagues, Change, Confusion, Disgust & Defiance
21:25∙21 April 2021
∙