From an episode of The International Pop Underground∙Presented by Anthony Carew
Interview
International Pop Underground: COVID Turned Banoffee's Life Upside Down, So She Made an LP
In February 2020, Banoffee —32-year-old Melburnian musician Martha Brown— released her debut LP, Look At Us Now Dad. It was the end result of years of labour: from cutting her teeth on local stages, to releasing a run of EPs and singles, moving to Los Angeles, collaborating with Empress Of, SOPHIE and Cupcakke, and touring in the live band of Charli XCX.
Instead of getting to take her music to the world, Brown found her career suddenly stalled out, with the pandemic putting everything on hold. "Like a lot of musicians, there was that moment: 'Do I keep making music? Do I move on? What do I do now?'" Brown admits, in an interview with Anthony Carew on The International Pop Underground.
In the wake of COVID-19, Brown lost a label deal, had her management company go under, endured a relationship ending, and moved back to Melbourne after years living in LA.
Initially feeling lost, she turned, as she always had, to music. Writing songs not in pursuit of hyerpop success, but as a way of "self-soothing", exploring all the heartache and change that had come her way. The result is Teartracks, billed as a 'classic breakup record' in its album bio, but offering a wider perspective on things coming to an end.
"When I think of it as a breakup record, it is, but it's just not a breakup record only about a person," Brown says.
"I really had to break up with my old life. I had to break up with my idea of what my career was. I had to break up with the hopes that I had, and the expectations that I had, for my music. Because I didn't want to risk the type of heartache that came with those expectations not being met. There are so many losses that feel like breakups to me, and that's how the record came together."
Feature image: Phebe Schmidt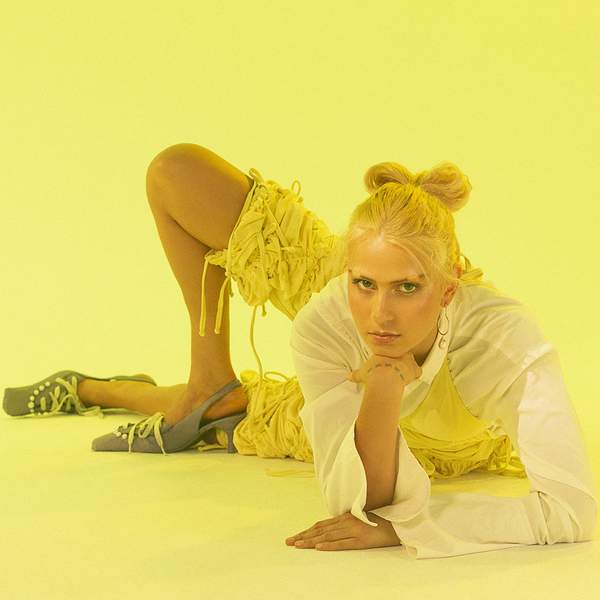 Listen to International Pop Underground: COVID Turned Banoffee's Life Upside Down, So She Made an LP
16:56∙10 November 2021
∙