From an episode of The International Pop Underground∙Presented by Anthony Carew
Interview
International Pop Underground: Courtney Marie Andrews' Songs Are Like Mini-Novels
Courtney Marie Andrews' earliest memory is of music. Of being five years old, and hearing Tomorrow, from the musical Annie.
"Obviously, I feel the melody and the voice, too, but those combined, singing those words 'the sun'll come out tomorrow', I think penetrated my soul as a five-year-old," Andrews recounts. "I felt so emotionally stirred by that song... It's such a sad but hopeful song, and I think [it] has lasted for a long time in my brain and my heart."
The 29-year-old, Arizona-born, Tennessee-based singer-songwriter has been obsessed with music — with the marriage of singing and storytelling — ever since. She's now released five albums, mining a rich seam of warm-hearted, golden-toned, country-hued songwriting.
Her latest LP, Old Flowers, was written in a time of personal tumult — the end of a long-term relationship, relocating across the country to Nashville — which Andrews sought to reflect in her songs.
In an interview with Anthony Carew on The International Pop Underground, Andrews is quite the storyteller: spinning tales of Annie, her middle-school punk band (Massacre In A Mini Skirt!), quitting her last-ever bartending job, and her love of Tom Waits.
She's a storyteller in her songs, too. "I approach songwriting like these mini-novels," Andrews says. "I like there to be these big, all-encompassing themes that people can relate to, but still have those personal proper-nouns that remind me of this really specific memory that I had, or this place that I've created."
On lockdown, and not touring for the first time in her adult life, Andrews is working on a poetry collection. This seems fitting, given her the quality of her lyrics, and her confessed desire that they look good when written down, away from the music. "I take a lot of pride in making sure they look good on paper, too," she says. "I'm such a word buff, so it's very important to me."
Feature image: Sam Stenson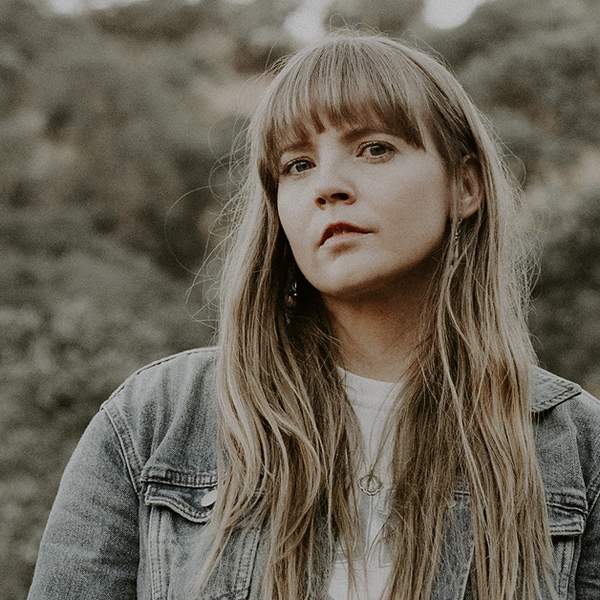 Listen to International Pop Underground: Courtney Marie Andrews' Songs Are Like Mini-Novels
19:51∙29 July 2020
∙