From an episode of The International Pop Underground∙Presented by Anthony Carew
Interview
International Pop Underground: Circuit des Yeux Talks About Her Towering New Album
On -io, her seventh album under the name Circuit des Yeux, American musician Haley Fohr is interrogating dark sounds and sentiments, the album the product of coming face-to-face with mortality.
"-io was written during a time in my life where I got to know death in a way that I never had before," Fohr explains, in a conversation on The International Pop Underground with Anthony Carew.
"It's about the loss of my friend, who died of suicide, it's about my grandmother passing away, over the course of three years from Parkinson's disease. It's about living through the pandemic as someone with major depression and PTSD. It's struggle, it's real struggle."
Whilst on an artist's retreat at the Rauschenberg Residency in Florida, working on the record —but also struggling, still— Fohr found that "full arrangements would just fall into [her] head," which would hang heavy with the build-up of this grand music.
The songs she composed were works of "power and redemption", full of grandeur and scale.
"I really needed to write a symphony in which 16 strings are playing some devastating melody all in unison," she says. "And words like gargantuan and mammoth and seismic, these life-altering terminologies, things that are ancient and emotions that are so potent, I just wanted to make music that reflected that bigness."
And Fohr wants it to be known that she definitely composed the songs, and that she should be billed, thusly, as a composer.
"I don't see many female composers out there, so I want to give visibility to that," Fohr offers. "You should be able to call yourself whatever you want and people should abide by it, how you identify. And I identify as a composer. Everything I do is very intentional. And I'd like that respect."
Feature image: Evan Jenkins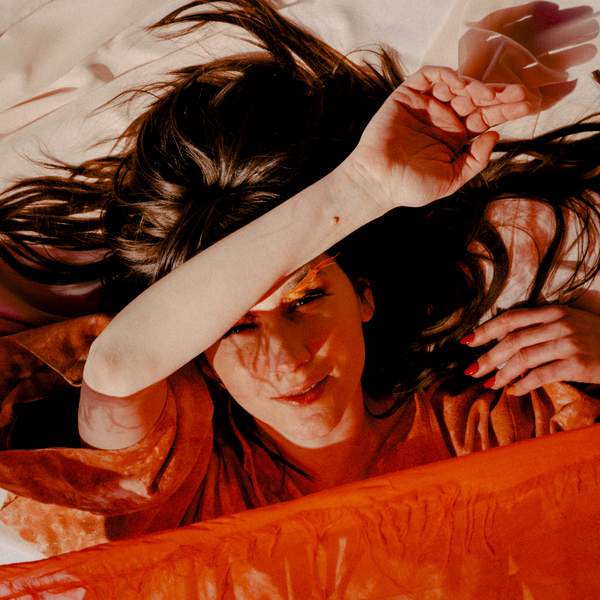 Listen to International Pop Underground: Circuit des Yeux Talks About Her Towering New Album
22:28∙27 October 2021
∙