From an episode of The International Pop Underground∙Presented by Anthony Carew
Interview
International Pop Underground: Canadian Punks White Lung on Releasing Their Final Album
When White Lung announced the long-awaited release of their fifth LP, Premonition —their first full-length since 2016's Paradise— they billed it as their final album, a swansong to bring the long-running Canadian combo to an end.
Speaking on The International Pop Underground with Anthony Carew, vocalist Mish Barber-Way talks about the band's 16-year history, and explains what led to Premonition becoming their last record.
When White Lung set out recording in 2018, it was interrupted by Barber-Way's first pregnancy. After childbirth, a pandemic, and a second pregnancy, the band had spent years on an "unintentional giant hiatus": the record on hold, playing no shows, their members —Barber-Way, guitarist Kenneth William, drummer Anne-Marie Vassiliou— having gone on with their "non-music lives".
With all that water under the bridge, all that change, Barber-Way says, Premonition "felt like the right goodbye."
Reflecting on the record upon its release, the singer sees it as a portrait of the tumultuous time in which it was made.
"The content of the album, what it's about, it's just this huge change," offers Barber-Way.
"It's me saying goodbye to my old life, and welcoming this new journey into parenthood and rural living... and kind of saying goodbye to that younger portion of my life. It's cool. I reflect back on the material, and I'm happy. I'm glad I have this weird musical journal-entry of what was going on through my first pregnancy."
Feature image: Lindsey Byrnes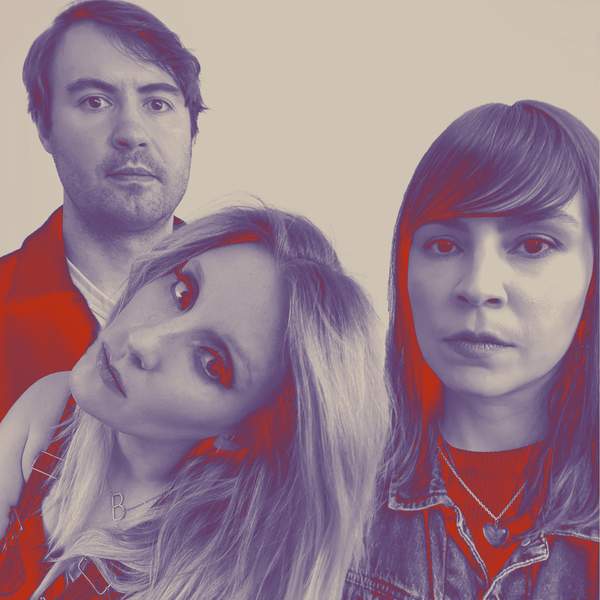 Listen to International Pop Underground: Canadian Punks White Lung on Releasing Their Final Album
17:20∙7 December 2022
∙