From an episode of The International Pop Underground∙Presented by Anthony Carew
Interview
International Pop Underground: Canadian Duo Southern Shores Make Escapist —Not 'Chill'— Electronic Music
Southern Shores make "escapist music". The Canadian electronic duo —Jamie Townsend and Ben Dalton, based these days in Toronto— fashion soundscapes of "layer and mood", atmospheres of instruments and samples so thick and warm they're compared to weather and environment. Summers and beaches and breezes are images evoked critically and imagined by listeners; meaning, of course, that Southern Shores are also routinely called "chill."
"We never use the word 'chill', we don't say we want to make this chill track, or something to chill to," Townsend laments, in an interview with Anthony Carew on The International Pop Underground. "It just ends up coming out that way, or people narrowly shove it into that playlist model: this is music to chill to, so that goes on the chill playlist. But we don't want to make music for a playlist, we don't want to make music for a genre. We make it for ourselves, and we make music to be excited to."
Across the past decade, the duo have been turning out a scattering of records for the cult label Cascine. Along the way —from their first EPs, 2011's Atlantic and 2012's New World, to their debut album, 2016's Loja, and their new record Siena— they've remained largely anonymous, almost mysterious. They've never had an obvious hook, a story to sell or a narrative to drive the conversation.
"We've always hesitated to tell a narrative that focuses on us in any way," says Townsend. "We always implicitly wanted the music to speak for itself," Dalton offers; Southern Shores hoping to make "music that exists in its own world, plays by its own rules".
The duo's obvious antecedents, in both their sample-heavy sound and its fanciful world-building, are mythical Melbourne heroes The Avalanches. Since I Left You was a "major, seminal" record for both Townsend and Dalton in their adolescence. "You can't overstate the influence of that record on most producers working these days with samples," Dalton says. "The Avalanches never felt like they fit in any specific [genre], they were in their own world. We really respect that."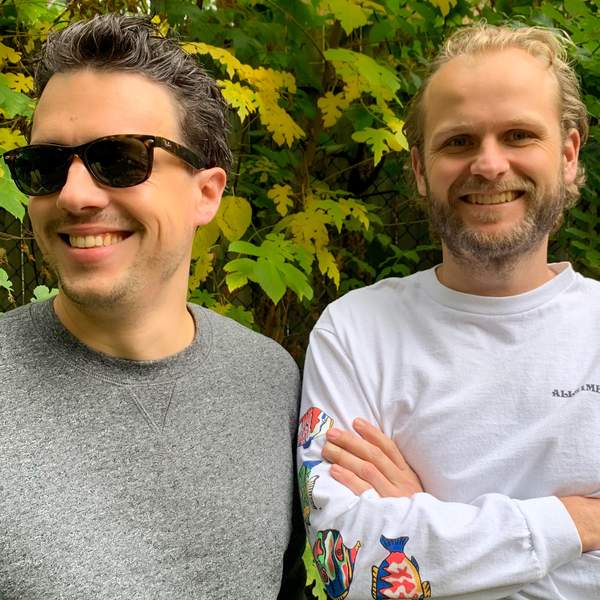 Listen to International Pop Underground: Canadian Duo Southern Shores Make Escapist —Not 'Chill'— Electronic Music
21:23∙4 November 2020
∙