From an episode of The International Pop Underground∙Presented by Anthony Carew
Interview
International Pop Underground: Black Country, New Road Talk Their New LP & Departing Frontman
The release of Ants From Up There —the grand, thrilling second album for beloved English outfit Black Country, New Road— looked like it was going to be a coronation.
Fresh from their 2021 debut, For The First Time, it found the seven-piece outfit furthering their huge sound, which draws on post-rock, post-punk, klezmer, baroque composition in fashioning grand emo epics. Acclaim and breakout status seemed in wait.
But, days before its release, the band announced that frontman Isaac Wood —whose idiosyncratic, ultra-personal lyrics were a definitive part of their music— had left the band.
In fact, Wood's departure was announced on the very day they spoke to Anthony Carew on The International Pop Underground.
In conversation, the three members of Black Country, New Road —bassist Tyler Hyde, saxophonist Lewis Evans, drummer Charlie Wayne— spoke about Wood's departure, the making of Ants From Up There, and their hopes for the future.
"The fact that we've had to announce [Isaac's] departure so close to when the album's coming out," says Wayne, "it does feel like we're doing it now, and once we release the album then we're ready to get going with that new chapter, properly. We've started writing new music and it's sounding wicked, [but] the fact that we're not going to be performing this album that we've worked so hard on, it's tough."
That album is, to Hyde, a "nostalgic-sounding" record, its sound and scope seeming instantly familiar, and connected to memories.
"There's a familiar sound to it," she says. "It's a sound that has related to something that's happened in the past, that you've heard in your past. Music that isn't too distant from anything that you know, but it's new, and you're not quite sure where you knew it from."
Feature image: Rosie Foster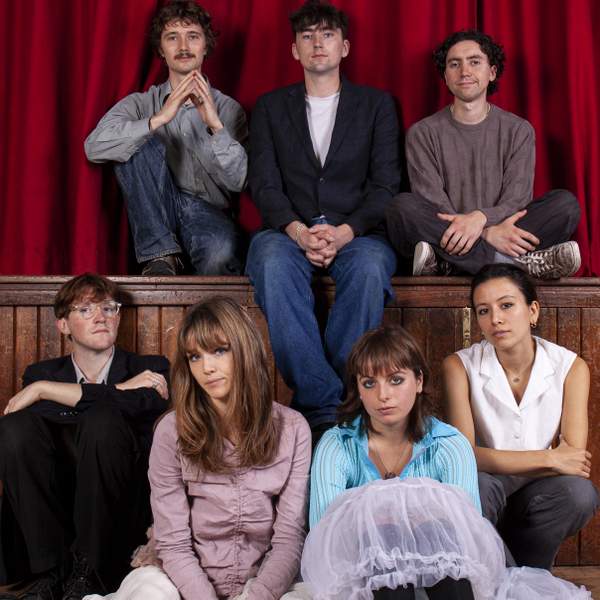 Listen to International Pop Underground: Black Country, New Road Talk Their New LP & Departing Frontman
19:13∙9 February 2022
∙