From an episode of The International Pop Underground∙Presented by Anthony Carew
Interview
International Pop Underground: Billie Marten Gets Less "Fluffy", More Fun on Her Vibrant 3rd Album
When English folkie Billie Marten first set out making her third LP, in 2019, she felt like "something was about to burst". Both within herself —after signing a record deal at 15 and releasing her first album at 17, she was burnt out by the music business— and in a grander societal sense, with lingering climate crisis and social tumult leaving her feeling as if the world was on the brink.
Sure enough, 2020 delivered a pandemic —"Earth's greatest purge," Marten says— which brought the untenable state of modern living into the spotlight, allowing Marten to take personal downtime (sitting, thinking, revelling in nature) while the UK went through a great cultural reckoning.
The songs on her subsequent new record, Flora Fauna, are, in turn, filled with images of natural landscapes and Earthly decay; the songs situating the songwriter as a human figure in the middle of grand, conceptual ideas.
"A lot of this album is viewing other people's ways of living, and finding it's all a bit too competitive, and too likeminded, and too fast," Marten offers. "I wanted to just attack a bit wider of subject. I wanted to just say things more matter-of-factly, be less fluffy about it all. I just wanted to say what I wanted to say."
Flora Fauna thus marks the maturation of the now-22-year-old songwriter. In thoughtful conversation with Anthony Carew on The International Pop Underground, Marten talks about shaking off people's perceptions of her, overcoming the negative voices in her head, and finding "pure, unadulterated fun" by making rhythmic music influenced by Can, Arthur Russell, and Fiona Apple.
Feature image: Katie Silvester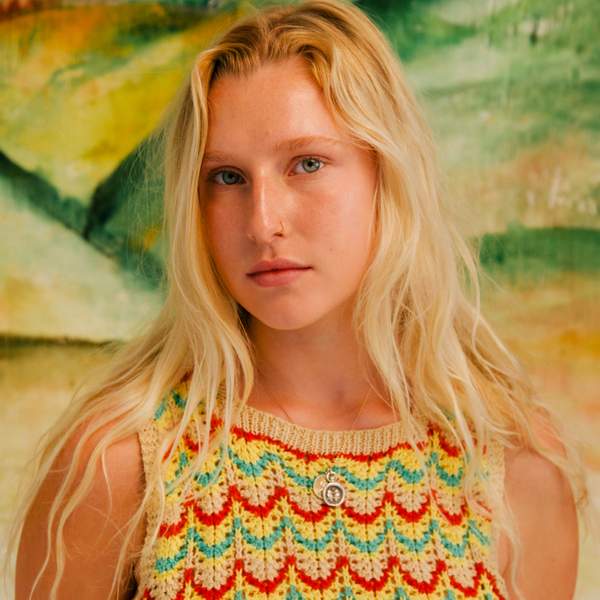 Listen to International Pop Underground: Billie Marten Gets Less "Fluffy", More Fun on Her Vibrant 3rd Album
22:12∙26 May 2021
∙