From an episode of The International Pop Underground∙Presented by Anthony Carew
Interview
International Pop Underground: Barrie Finds Self-Confidence Through "Undeniably Catchy" Jams
Barrie is a recording project that takes its name from its songwriter, 32-year-old American artist Barrie Lindsay. On her new record, Barbara, Lindsay has worked largely by herself; writing, recording, playing, producing, and engineering the whole thing while isolating with her wife, Gabby Smith of Gabby's World, during the pandemic.
But for Barrie's debut LP, 2019's Happy To Be Here, Barrie took the form of a five-piece band. Lindsay was a shy bedroom songwriter in Massachusetts when, as she puts it, she was "match-made" by her manager, who discovered her on Soundcloud, and convinced her to move to New York to pick up with her future members.
For Lindsay, she saw relocating as a chance for coming out of her shell.
"When I came to New York, I was like: 'I'm just going to rip the bandaid off and just be gay here'," she recounts. "I just had to fake a lot of confidence in music and myself. That was the persona: confident and cool with ourselves."
Lindsay cites her experiences in Barrie, in its band days, as playing a huge role in her reinvention.
"[My bandmates] were all really cool and really confident and everything I wanted to be like," Lindsays says. "Just being around them and embraced by them, and welcomed into their community, was a huge boost of confidence and validation that I sorely needed."
That discovered confidence is found all over Barrie's records. Happy To Be Here was the band's attempt at making an "all-killer, no-filler" record loaded with amped-up earworms, something "undeniably catchy and classic."
Barbara, a more personal record made largely on her own, found Lindsay out to embrace her own desire to be a little more strange, and wear her heart on her sleeve. "It's more 'out there', and there's a double meaning to that," she offers. "In one sense: 'out there', like more vulnerable. And in another sense: just weirder."
Feature image: Marcus Maddox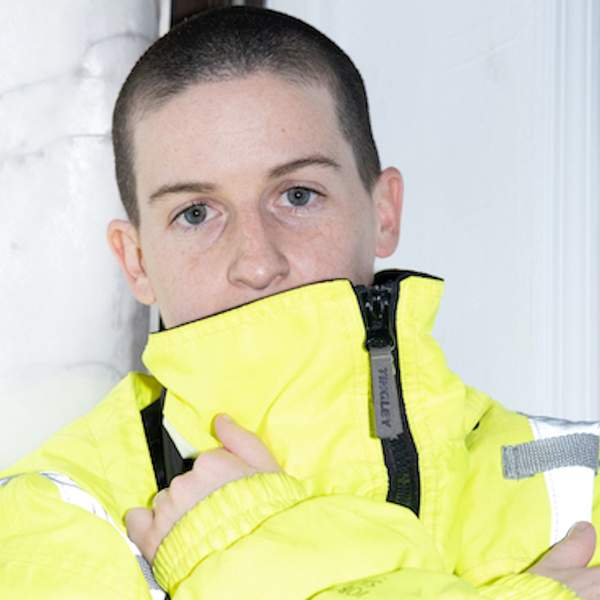 Listen to International Pop Underground: Barrie Finds Self-Confidence Through "Undeniably Catchy" Jams
20:08∙30 March 2022
∙