From an episode of The International Pop Underground∙Presented by Anthony Carew
Interview
International Pop Underground: Back In Tunisia, Emel Mathlouthi Explores Her (Metal) Musical Past
Sometimes, Emel Mathlouthi thinks she should've just stayed in a metal band. The 38-year-old Tunisian singer-songwriter — who's found international acclaim for her experimental, electronic folk — cut her musical teeth, two decades ago, playing in a metal band called Idiom. They met at university in Tunis, founded in an Islamic country hostile to bands playing loud music of youthful rebellion.
It's a past that Mathlouthi explores on her new fourth LP, issued under the name Emel. The Tunis Diaries is a double album that lives up to its title: self-recorded by Mathlouthi when she was back home in Tunisia. Early in 2020, she was living in Paris, but returned home to Tunis for her father's 85th birthday celebrations. When the COVID-19 pandemic broke out, she was suddenly in lockdown, back in the house she grew up in.
A series of live-streamed solo performances sowed the seeds for The Tunis Diaries. Largely setting Mathlouthi's voice to acoustic arrangements — with birds twittering in the background — the 2LP set finds her exploring her musical past: one record revisiting her own catalogue, the other covering formative tunes.
"I had the opportunity to reconnect with my past, with my archive, with who I was when I started music, with who I was when I was developing dreams of becoming a musician," Mathlouthi says, in conversation with Anthony Carew on The International Pop Underground.
On the covers set, she performs tunes by David Bowie, Leonard Cohen, Jeff Buckley, Nirvana, The Cranberries, and Placebo. But, digging back into her heavy metal salad days, she also covers Black Sabbath, System Of A Down, and — in German — Rammstein.
Hearing Mathlouthi sing these heavy songs in a stripped-down setting is striking, but not out of place. She thinks the influence has been present in her music all along; her third album was, after all, given the very metal title Everywhere We Looked Was Burning. "I definitely think there's a metal soul in there," Mathlouthi says. "My first influences were classical music and then my metal years, and they are really there in my music."
Feature image: Ebru Yildiz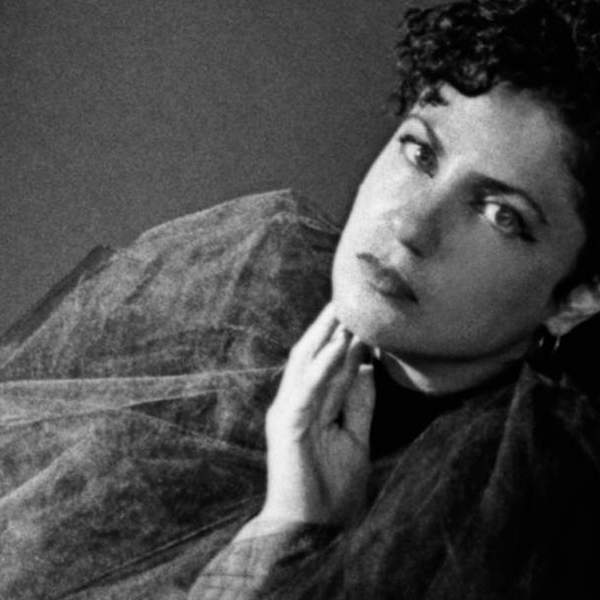 Listen to International Pop Underground: Back In Tunisia, Emel Mathlouthi Explores Her (Metal) Musical Past
22:08∙28 October 2020
∙