From an episode of The International Pop Underground∙Presented by Anthony Carew
Interview
International Pop Underground: Aphir & Arrom On Their New LPs & Running A Record Label As Artist Collective
In 2020, in the wake of the pandemic, the Australian experimental record label Provenance underwent a transition. If not a revolution. With its sole owner, Stu Buchanan, no longer having the time and energy to run the label, he offered its running to one of the label's artists, Becki Whitton, the acclaimed Melbourne-based producer who records as Aphir.
Unable to take on the whole thing, Whitton instead turned to the label's entire roster and community of artists, transforming Provenance from a traditional one-man labour-of-love into an artist-run co-op; a solution that is, in the music business, surprisingly unique and entirely radical.
"It particularly makes sense to collectivise when you're an experimental or more left-field bunch of artists in Australia, because there's not a heap of industry infrastructure to support artists," Whitton explains. "So, running a label on your own can be quite a lonely road, whereas banding together as a bunch of like-minded artists is a little bit more nourishing emotionally as well as practically getting stuff done."
In celebration of its new collectivised life, Provenance just issued seven releases on the one day; including turning Aphir's improvised ambient-vocal album Polastichoir loose, as well as releasing Selene, the new third LP for Arrom, the project of fellow Melburnian producer (and Aphir collaborator) Melissa Vallence.
With their new records out and their new label model in full effect, Whitton and Vallence spoke to Anthony Carew on The International Pop Underground about making their music and re-making the way it's released.
Aphir image by Lexi Laphor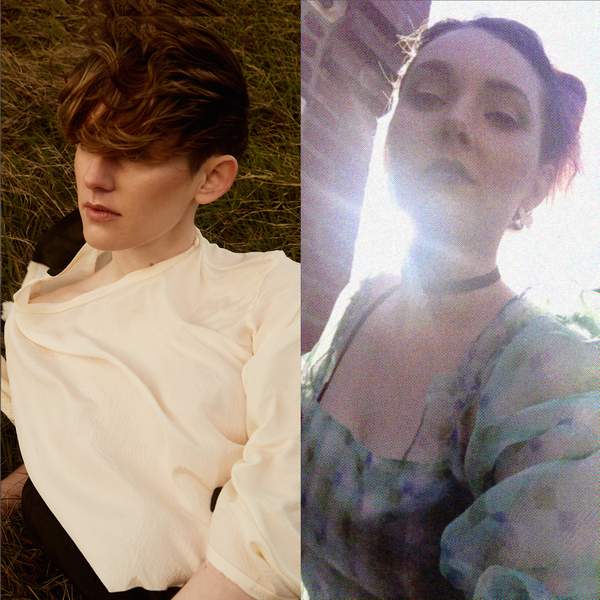 Listen to International Pop Underground: Aphir & Arrom On Their New LPs & Running A Record Label As Artist Collective
29:13∙6 October 2021
∙