From an episode of Out On The Patio∙Presented by Monique Sebire
Interview
Out on the Patio: How to Stop Hiding in Your Room, Tour with 50 Cent, and Win Aussie of the Year Like Baker Boy Did
Danzal Baker, otherwise known as Baker Boy, has been making waves in the Australian hip hop scene and is a huge inspiration to all.
He is one of Australia's first artists to rap in his native language and to blend that with English. Not to mention he has won this year's Young Australian of the Year and has somehow found time to catch up with Monique on Out on the Patio, too.
His father and uncle were also artists within the community and used the stage name Baker Boy, so it seemed natural for Danzal to adopt the name. His stage performance and lyrics stemmed from his local community (Arnhem Land, Northern Territory), as well as creative programs held by organisations teaching people these skills, and hosting performance nights.
Next thing you know, Baker Boy is touring with a rapper whose bicep is bigger than his head, 50 Cent, and he's having a wicked and wild reality-check while standing on the side of the rapper's live performance of 'Technology'.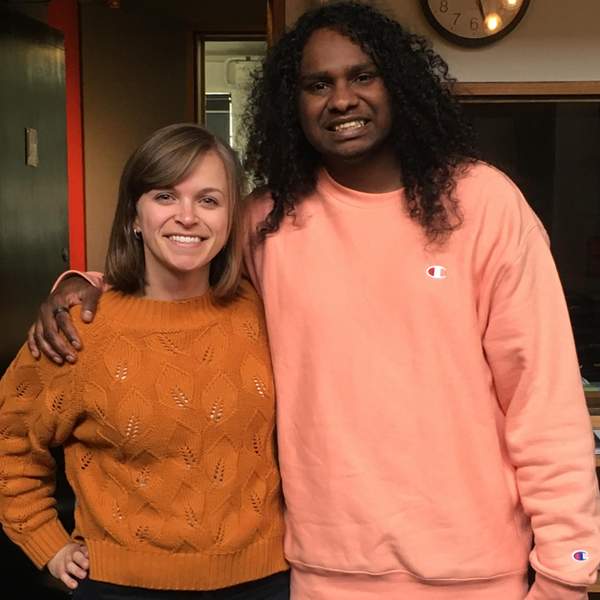 Listen to Out on the Patio: How to Stop Hiding in Your Room, Tour with 50 Cent, and Win Aussie of the Year Like Baker Boy Did
12:58∙3 April 2019
∙