Presented by Bethany Atkinson Quinton
Interview
How Examining the Craft of Writing Helps Us Understand Writing Across Cultures
The Glasshouse's Beth AQ is joined by Nadia Niaz and Saaro Umar to discuss the West Writers Forum, taking place at the Footscray Community Arts Centre from 31 August to 1 September in collaboration with WrICE and the West Writers Group as part of the Melbourne Writers Festival.
A forum surrounding the topic of 'craft', the West Writers Forum is designed in a way to allow for varied forms of discussion surrounding the idea of what the craft of writing entails, and how it can be expressed. Panels, performance, interviews, readings – the exact methods of each presentation are all under wraps though. Nadia and Saaro aren't quite sure what to expect from their peers, save that it will be both engrossing and illuminating.
Reflecting on the craft of writing, Saaro speaks about her experiences on a fellowship exchange program to Jakarta, alongside a party of both established and emerging Australian writers. Watching those writers, how they operated, allowed her to re-examine her own writing methodology, and 'take [herself] more seriously.' She says she 'learnt a lot about what a writing life can be, seeing what others' practice looks like.'
Nadia points out that there is a romanticised view of 'the writer' – 'somewhere in a tower, by the light of a fluttering candle, writing epic prose' – but that the work of the West Writers Group seeks to dispel that myth, showing the craft of writing as one that exists alongside other occurrences of life.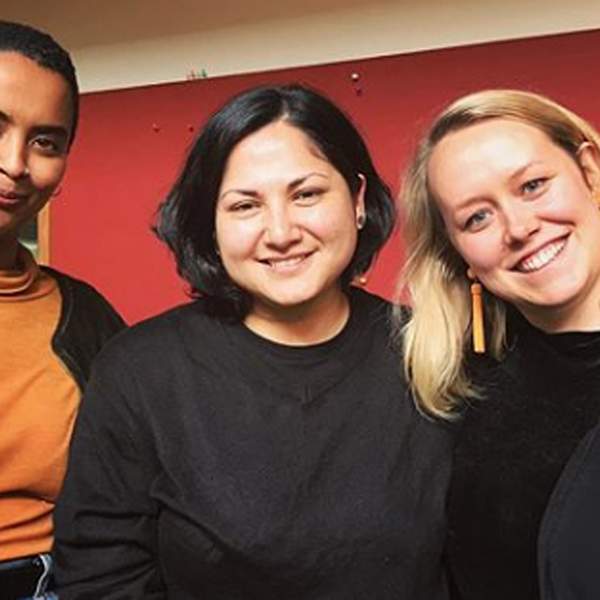 Listen to How Examining the Craft of Writing Helps Us Understand Writing Across Cultures
18:09∙14 August 2019
∙