Feature Segment
Greening the Apocalypse Bids Us Farewell
Missed the glorious final episode of Greening The Apocalypse this week?
Adam Grubb, Sarah Coles and Bushy hit the airwaves together for one last hurrah on Tuesday night. We sure will miss these big characters and deep thinkers in our ear holes each week!
Warning: this episode contains barnyard language, talk of sex robots and other adult themes!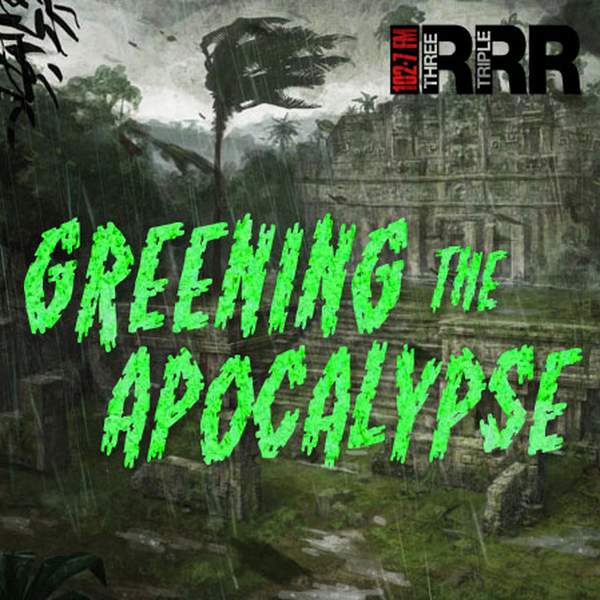 Listen to Greening the Apocalypse Bids Us Farewell
01:02:39∙2 April 2019
∙