Presented by Monique Sebire
Live at Triple R
Gordon Koang Offers Great Life Advice and a Live Set During Out on the Patio
Gordon Koang is one of South Sudan's biggest music stars – a household name in his home region and often hailed as 'the King of Music'. He's released ten albums and has racked up countless views on YouTube. So it was truly an honour to have Gordon join Monique Sebire live in the Triple R Performance Space during Out On The Patio.
Gordon and his cousin Paul Biel fled the civil conflict in South Sudan in 2015 and now call Melbourne home. As he explains in his introduction to his live performance, he was born blind but his brother taught him at a young age to play the thom, a wooden banjo-like instrument from the Upper Nile region, and 'this has become his life's work'.
At the core of Gordon's music is peace, love and unity, and he hopes his music can raise funds and awareness so that he can be reunited with his family who.
You can find out where to see Gordon perform live at Music In Exile. https://musicinexile.com.au/news
Image: Paul Armour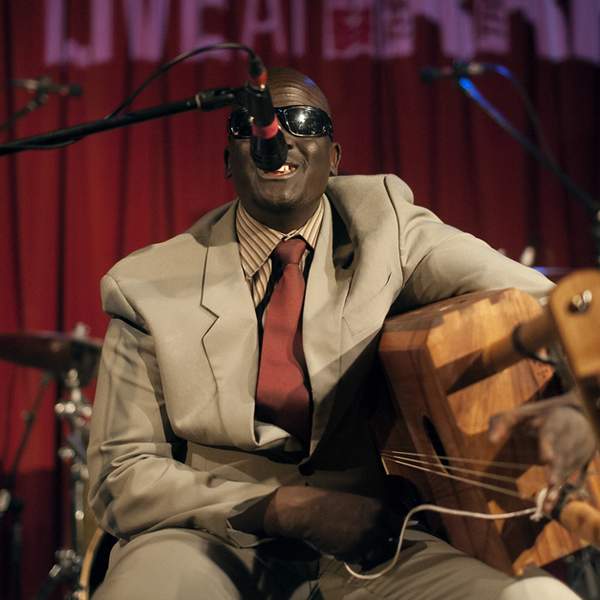 Listen to Gordon Koang Offers Great Life Advice and a Live Set During Out on the Patio
33:47∙28 August 2019
∙