Interview
Get Down: Nui Moon On The Tony Allen Experience – A Live Tribute
Legendary percussionist and pioneer of Afrobeat music Tony Allen passed away last year. With Melbourne in lockdown, there was no real space to celebrate and acknowledge the contribution to music Tony has made. However, Nui Moon – disciple of Tony Allen, member of the Public Opinion Afro Orchestra and one half of Digital Afrika – joins Chris Gill to chat about the upcoming Tony Allen Experience tribute show.
Nui says he put the show together to celebrate the great Nigerian Afrobeat drummer, innovator, and musical director. Nui was able to spend some time with Tony Allen several years ago when he visited Melbourne and had the chance to collaborate with him. He's excited to release this collaboration album later in the year and expects quite a few more to come out in the future.
The show will take place Friday 22 January at the Melbourne Museum, as well as at the Night Cat on Thursday 28 January.
Photo: Tore Sætre (CC BY-SA 4.0)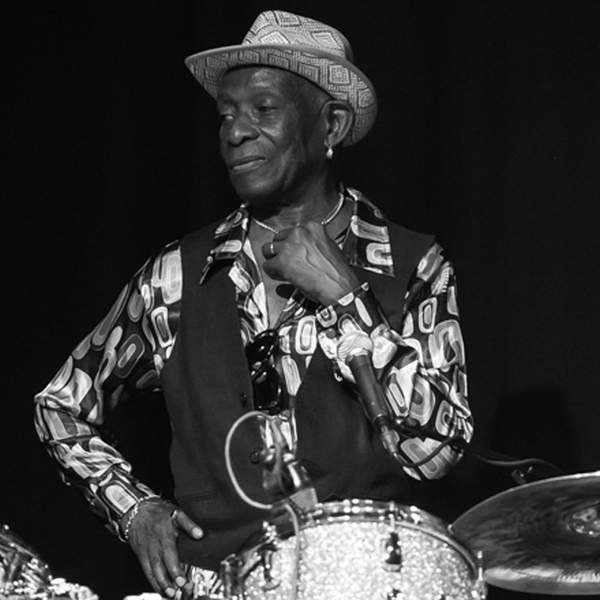 Listen to Get Down: Nui Moon On The Tony Allen Experience – A Live Tribute
16:22∙21 January 2021
∙