From an episode of Get Down∙Presented by Chris Gill
Segment
Get Down: Chris Gill Pays Tribute to Legendary Saxophonist Manu Dibango
Chris pays tribute to legendary saxophonist and pioneer of Afro-Funk, Manu Dibango, who passed away in Paris due to COVID-19.
The Cameroonian musician was best known internationally for his hit 1972 song "Soul Makossa", which was subsequently sampled in popular music by artists like Kanye West and Rhianna.
Fellow Afro-Jazzist and member of the Melbourne-based Public Opinion Afro Orchestra, David Marama, spent some time with Manu in the '90s, and the experience left a lasting impression on him. "The man himself was as humble as they come," David tells Chris on Get Down. "He made you feel like you're the only important person in his life at that moment. What I remember most is that booming laugh."
If you'd like even more, be sure to check out John Bailey's Rest In Jazz tribute to Manu on Stolen Moments, too.
Photo by Selbymay via WikiMedia Commons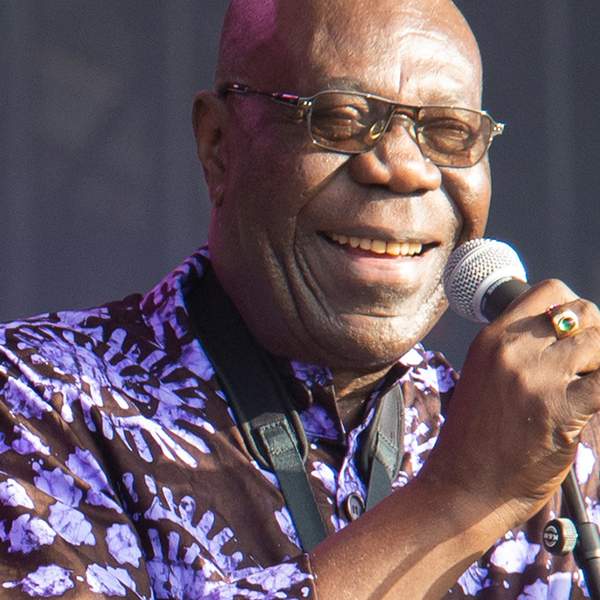 Listen to Get Down: Chris Gill Pays Tribute to Legendary Saxophonist Manu Dibango
25:42∙26 March 2020
∙