Presented by Chris Gill
Interview
Femi Kuti and His Son Get Down With Chris Gill
Femi Kuti's Nigerian musical roots go back at least five generations, so he tells Get Down's Chris Gill that he's very keen 'to keep the legacy of his family and their music alive'. But, as he also tells Chris, there's a 90 per cent chance that this legacy goes back to the Egyptian pharaohs, given that he has traced his family's roots to Egypt and discovered a pharaoh named Kuti in the process.
The son of Afrobeat legend Fela Kuti, Femi has grown up immersed in his father's music and he explains how his father 'blended many, many influences' to find his own unique sound. Femi explains that Fela later preferred to describe his music as 'classical African' so that he could take his music in new directions.
Femi is in town for Beasts of No Nation, an annual gathering celebrating the life, music and legacy of Fela Kuti, where he will be playing alongside the Public Opinion Afro Orchestra.
The Beasts of No Nation event, which is now entering its fourth year, is set to go down on Saturday August 31 at Max Watts. Tickets available at here: http://shorturl.at/tvN56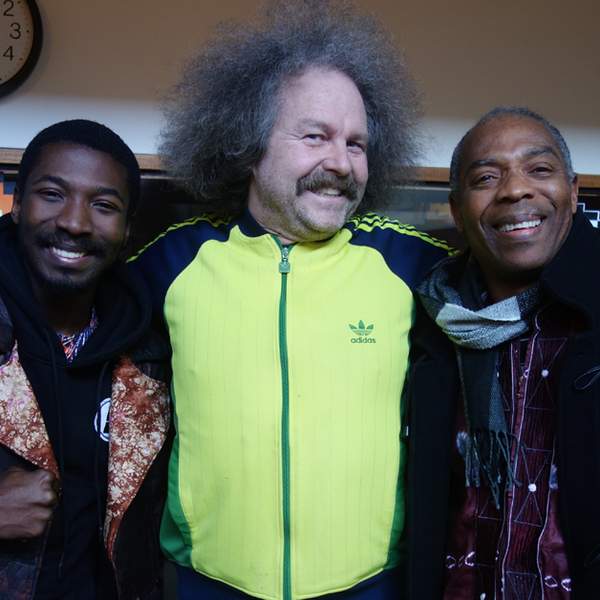 Listen to Femi Kuti and His Son Get Down With Chris Gill
34:05∙29 August 2019
∙