From an episode of Eat It∙Presented by Cameron Smith and Matt Steadman
Interview
Eat It: Russell "Gnocchi Man" Bald Shares His Tips For Cooking Perfect Homemade Gnocchi
Chef and hospitality consultant Russell Bald shares his top tips for making gnocchi at home, and finally settles the debate over what it should be classified as. "It's not a pasta," Russell tells Cam and Matt on Eat It. "It is actually a dumpling." Mind blown. 
"There are pasta versions of gnocchi you buy retail that you can find in your pasta aisle, which I wouldn't really classify as gnocchi. It's literally just powdered potato and emulsifiers to make it bounce off the wall."
So now that you've got no more excuses for buying the supermarket stuff, follow Russell's tips here and make your own!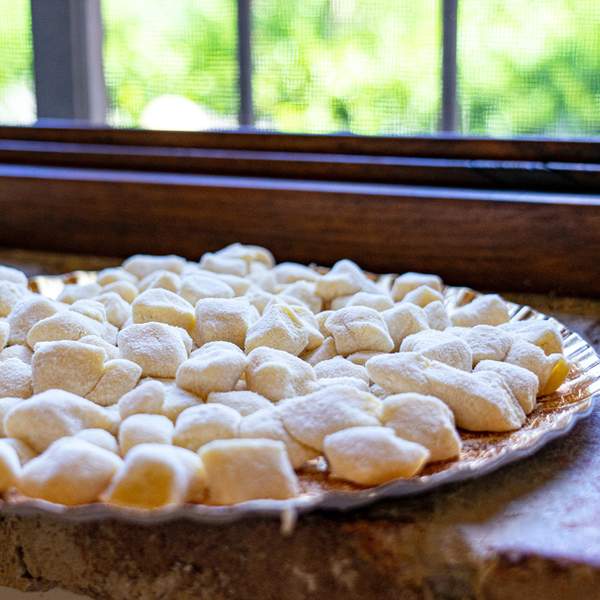 Listen to Eat It: Russell "Gnocchi Man" Bald Shares His Tips For Cooking Perfect Homemade Gnocchi
13:49∙19 April 2020
∙