From an episode of Breakfasters∙Presented by Geraldine Hickey, Sarah Smith and Daniel Burt
Interview
Dave Lawson Returns to His Breakfasters Roots (Clearly Trying to Impress Us)
Former Breakfasters host Dave Lawson tells the gang how the novelty of joining the cast of Utopia still hasn't worn off, even as the show heads into its fourth season. Often in shots of the glass office setting, he reckons he's gotten good at 'background work' and heading to the loo on a 'half jog' at just the right moment and pace.
Lucky he's also on hand to express the galvanising power of the lanyard, the industry hierarchies around hosting Play School and chocolate milk culture.
Utopia airs Wednesday 9pm on ABC.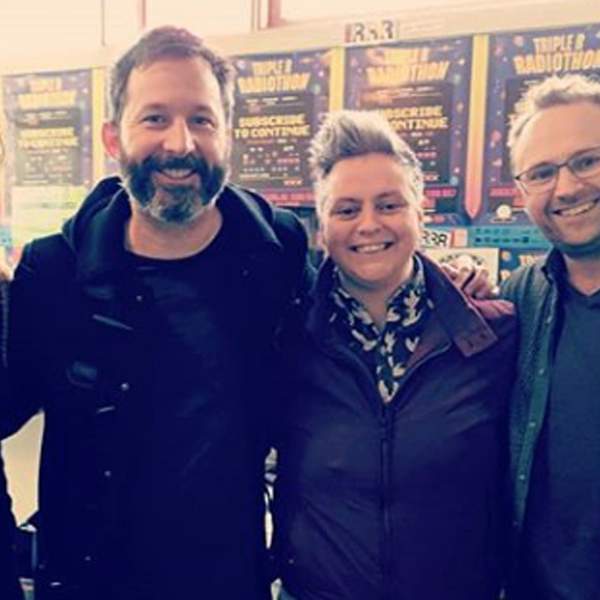 Listen to Dave Lawson Returns to His Breakfasters Roots (Clearly Trying to Impress Us)
11:31∙27 August 2019
∙