Presented by Lauren Taylor and Simon Winkler
Interview
Cult Classic 'Cold Café' Makes a Comeback
Music all-rounder Karen Marks and producer Michael Kucyk join Lauren Taylor and Simon Winkler to talk about the process leading to the reissue of Karen's 1981 song 'Cold Café'.
First making its reappearance on Efficient Space's 2016 compilation Sky Girl, the song now also features on an EP, Cold Café, a complete collection of Karen's work from the early '80s. 'Cold Café' has long been recognised as 'one of Australia's most recognised minimal wave recordings' and Karen is 'thrilled' that Michael has made possible 'renewed interest in something that initially had a really small audience, but is now getting international attention'.
Karen revisits a history of Melbourne bands she was involved with in the '80s, which reads like a 'who's who' of Aussie rock legends, like Models, The Boys Next Door, and Ash Wednesday. A personal hero of Michael and Karen's long time collaborator Ash Wednesday not only founded Models, The Metronomes, Modern Jazz + Thealonian Music, he was also a live member of Einstürzende Neubauten from 1997 to 2013.
Karen's recollection of her experiences of this time buck the belief that music at that time was sexist - 'quite the opposite, in fact' with women managing bands and girls picking up guitars.
Karen Marks' Cold Café is out now on Efficient Space. You can buy it here bit.ly/ColdCafe or stream it here bit.ly/ColdCafeSpotify.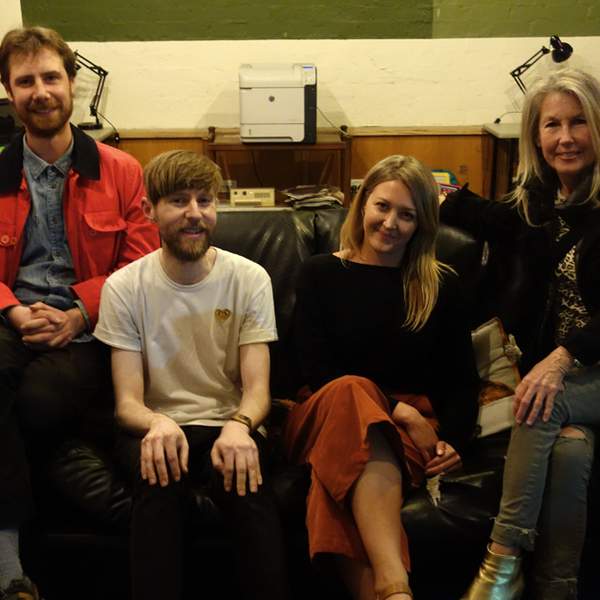 Listen to Cult Classic 'Cold Café' Makes a Comeback
22:42∙23 May 2019
∙