Interview
Byte Into IT: Indigenous Design Practice
In 2016, it became clear to Palawa/Trawlwoolway woman Angie Abdilla that new and emerging tech design was skewed to middle-aged white men or reductive groups. To counter this, she founded Old Ways, New, an Indigenous-owned and run social enterprise that focuses on Indigenous Design and Technology.
She chats to Byte Into IT about the importance of Country and the value that Indigenous knowledges and knowledge systems can offer tech design. Angie says that although most tech design and software engineering practices strive to reduce complexity, she seeks to embrace it by learning from and adopting concepts and principles within traditional and Indigenous knowledges and systems. She says by using Country Centred Design a methodology developed by Old Ways, New, they prioritise Country in all decisions throughout the design and development complex problem states for spaces, places experiences and critical technologies.
Photo by James Horan.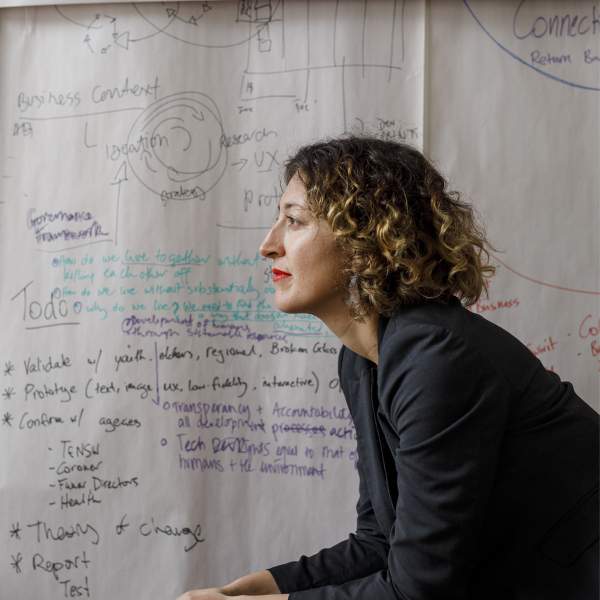 Listen to Byte Into IT: Indigenous Design Practice
13:16∙21 April 2021
∙