From an episode of Breaking And Entering∙Presented by Lauren Taylor and Simon Winkler
Interview
Breaking And Entering: David Chesworth And Guy Blackman Revisit A Cult Classic
Lauren is joined by Essendon Airport's David Chesworth and Chapter Music's Guy Blackman to discuss the reissue of a coveted cult classic from David's short-lived band, Whadya Want?
In 1985, following the dissolution of Essendon Airport, David joined forces with friends Philip Jackson and Warwick Bone to form Whadya Want? The band released only one album – the quintessential mid-80s artefact, Skippy Knows. Stacked full of David's "humble, quirky little tunes," which melded elements of post-punk, art pop and club-facing dance music, the LP "promptly disappeared" following its release.
More than three decades later, Skippy Knows is being reissued by Chapter Music. Guy and David talk to Lauren about the origins of the project, how Guy scoured the Yellow Pages to first make contact with David in the mid-90s, and why preserving our own art is so important.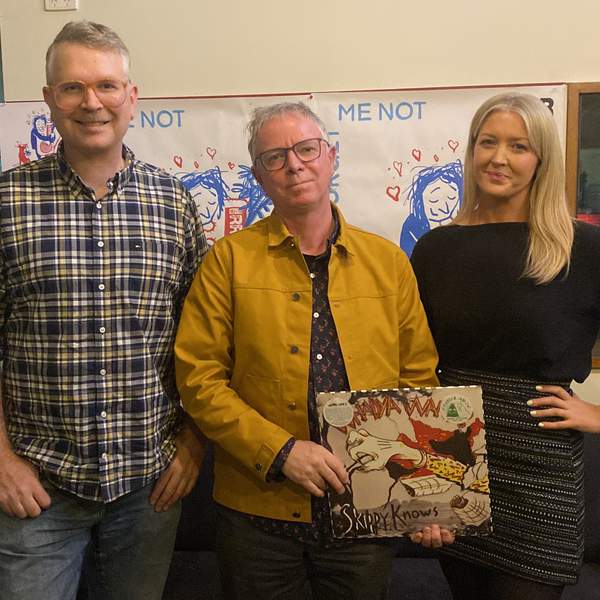 Listen to Breaking And Entering: David Chesworth And Guy Blackman Revisit A Cult Classic
35:15∙27 April 2023
∙