Interview
Breakfasters: The Power Of Paper
Are you a fan of origami and paper planes? Well, Breakfasters has something for all you paper fans out there. Only this is bigger - heaps bigger.
Polyglot Theatre's Artistic Director and Co-CEO Sue Giles AM joins hosts Steph, Dan and Billy to chat about Paper Planet, their latest collaboration with Footscray Community Arts Centre.
To raise awareness around just how fragile our world is, they've developed a large-scale forest installation where everything is made out of either cardboard or paper. Beginning as a relatively bare space, visitors have been gradually adding to the scene by making their very own paper creations.
Just hands and paper -no tools, no competition, no waste. Sue says that Paper Planet is all about taking care of our delicate surroundings, transferring imaginative play out into urban life and the power of shared community efforts.
Paper Planet is on now till January 31.
Photo: Sarah Walker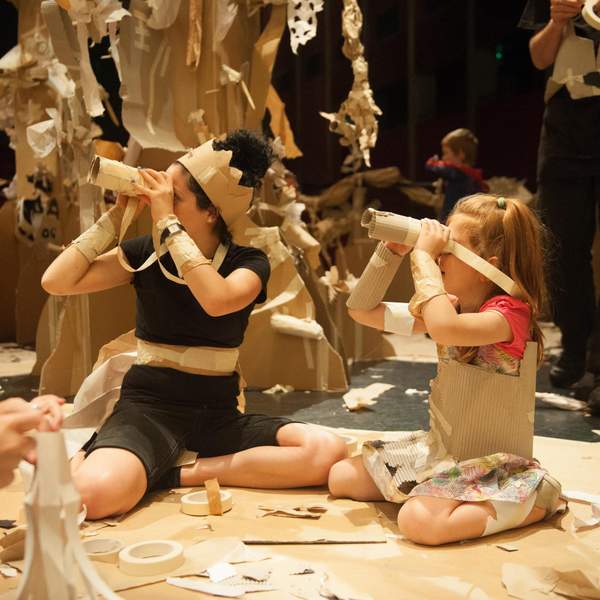 Listen to Breakfasters: The Power Of Paper
13:23∙22 January 2021
∙