From an episode of Breakfasters∙Presented by Geraldine Hickey, Sarah Smith and Daniel Burt
Interview
Breakfasters: Stephen Mayne Is Taking on Australia's Mega Pokies 'Monster'
Breakfasters talks to Walkley Award-winning journalist, Crikey News founder and shareholder activist Stephen Mayne about the current state of play with pokies reform. While 'credible institutions are no longer involved in damaging and addictive pokies', Stephen notes that Australia has the most pokies per head in the world, and financial losses are still going up.
Stephen says that divestment is 'going well' with Collingwood, Geelong and Melbourne Football Clubs, and Coles, getting out of pokies. However, other big organisations like Woolworths and the Labor Party are good examples of mixed records and mixed messages. He notes that some organisations are internally split on the issue, citing younger veterans in the RSL pushing change by showing that the margins don't go to urgent veterans welfare issues.
According to Stephen, gambling is a factor in ten per cent of homelessness and 20 per cent of female incarceration. He pulls no punches when it comes to 'gaming of the research', 'kickbacks', and 'conflicts of interest' allegedly at play in what amounts to 'state-sponsored abuse... in the most vulnerable suburbs' with pokies 'designed to prey on the most vulnerable people'.
Anybody impacted by gambling (your own gambling or someone else's), can call the Helpline, 24 hours a day, 7 days a week on 1800 858 858.
Creative commons image by Yercombe.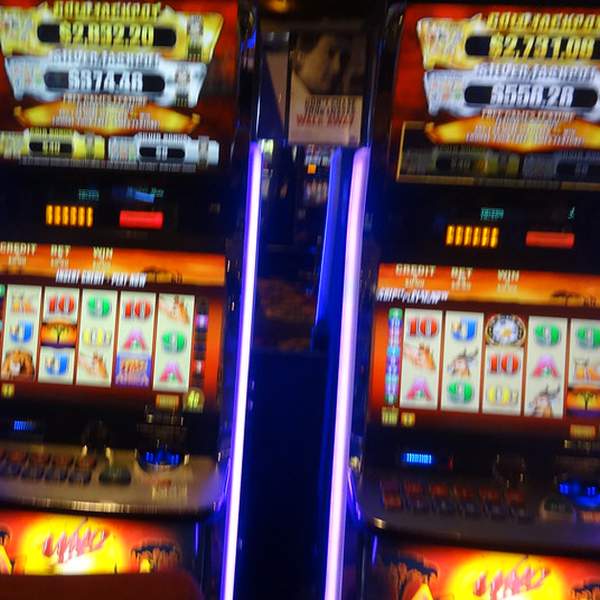 Listen to Breakfasters: Stephen Mayne Is Taking on Australia's Mega Pokies 'Monster'
12:20∙17 July 2019
∙