From an episode of Breakfasters∙Presented by Geraldine Hickey, Sarah Smith and Daniel Burt
Interview
Breakfasters: Prof. Felice Jacka Talks About Her New Book 'There's A Zoo in My Poo'
Professor Felice Jacka is a world expert in nutritional psychiatry and gut health, and has written a book aimed at teaching kids about the connection between what you eat and how you feel. "We wanted to create something that was an educational tool that kids would really respond to, and then, through them, hopefully their parents and their teachers, to give this very concrete knowledge about how what you stick in your gob has an impact on the rest of your body and your brain," Felice tells Breakfasters.
The aptly titled book, There's A Zoo in My Poo, was illustrated by the professor's husband, Rob Craw, and the pair have already received some very positive feedback from parents who've read it with their kids. "We've had lots of people messaging us and saying, 'My three-year-old or my five-year-old is saying things like, "Mum, I'm eating a banana. The bugs in my bum are going to be really happy about that.''"
There's A Zoo in My Poo is out now through Macmillan Publishers.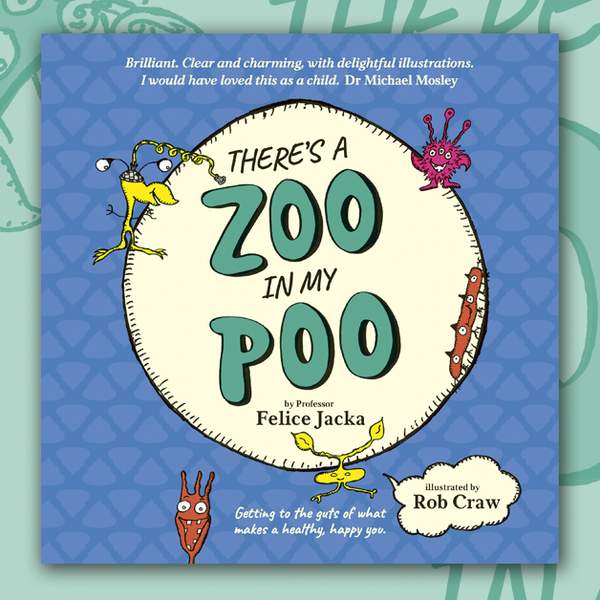 Listen to Breakfasters: Prof. Felice Jacka Talks About Her New Book 'There's A Zoo in My Poo'
09:45∙14 August 2020
∙