From an episode of Breakfasters
Interview
Breakfasters: Nazeem Hussain On The Standup Sessions
Melbourne International Comedy Festival and Victoria Together have joined forces to bring comedy-lovers The Standup Sessions, online standup from local comics to stream in lockdown. Host Nazeem Hussain tells Sarah, Gez and Daniel that "he's happy to talk to anyone right now", and that he thinks it's the comedians that took part that really got the most out of it.
While he reckons that "being able to make people laugh is a joy", the second best thing is the back-stage "crap that we talk", which he and fellow comedians are really missing right now.
The Standup Sessions stream live Tuesdays 7.30pm over at together.vic.gov.au, and all episodes remain available to stream once they've premiered.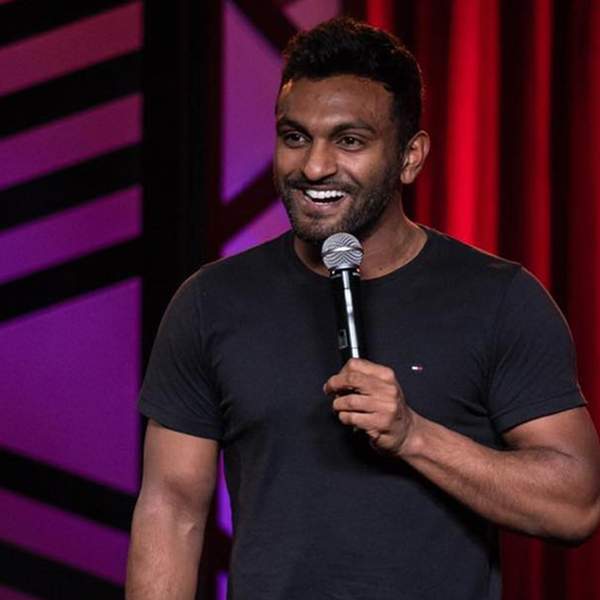 Listen to Breakfasters: Nazeem Hussain On The Standup Sessions
11:04∙4 September 2020
∙